Community Education & Programs
Community Education & Programs
Community Education offers free noncredit courses in Basic Skills, Citizenship, English as a Second Language, Family and Consumer Sciences, Health and Safety, Parenting, courses for Older Adults, courses for Adults with Disabilities, Short-Term Vocational, and Workforce Preparation. The noncredit program provides adults the opportunity to learn English, earn a vocational certificate, prepare for the GED or citizenship tests, upgrade job skills, strengthen basic skills, or transfer to credit.
If interested in teaching for Community Education, you can visit teach for CE.



Featured Community Ed Courses
For the most updated list view class search.

Preparation for Citizenship
Students learn about the Constitution, government, history, and geography of the United States in preparation for the United States Citizenship and Immigration Services (USCIS) required oral interview and exam. The class also familiarizes students with requirements and exclusions for citizenship.

Digital Photography Level 3
The intermediate to advanced course will build upon the digital photography fundamentals learned in Digital Photography Levels 1 and 2. Topics covered include exposure control, photographing in manual exposure mode, controlling depth of field, and capturing blurred motion with the use of light blocking filters, and an overview of camera lenses. Compositional elements of design will be reinforced by examining the use of leading lines, balance, the rules of thirds, framing, and selective focus. The subtleties of light will be explored and photographic lighting techniques.

Beginning Floral Design
Develop a designer's eye for floral artistry and learn to create attractive floral arrangements. Learn about design concepts such as color, line, texture, and shape. Also, learn plant identification, care, and seasonal availability of various flowers and greens. Students create arrangements to take home weekly.

Stress Management
Stress is not bad for you, your reaction to it is! This course teaches you to be less susceptible to the negative physical and emotional reactions to life's stresses. Discover how to use stress to your advantage. Learn effective coping skills, communication skills, and relaxation exercises.
Featured Fee-Based Courses

Become a CA Notary Public
This class provides new or previously commissioned Notary Publics with the education and skills to pass the state proctored examination, detect fraud, and be successful in a new career. There is a growing need for notaries in the expanding financial, real estate, business, and law professions. Become a valuable employee or own your own business. For new applicants and notaries who need to renew their commissions, this class meets the 6-hour class requirement mandated by law in 2005. Bring a driver's license or photo I.D. card and #2 pencils. Materials fee of $49 for the study guide and workbook payable to the instructor in class. Exam fee of $40 payable to the CA Secretary of State. Enrollment fee $65

Auto Wholesale Dealer
Supplement your income or change career directions! Learn how to obtain your DMV auto dealer license and operate your business from home. This class prepares you to pass the DMV 40 question exam and to complete the necessary forms to apply for a dealer license. Students also receive information on the 300+ dealer-only auctions in the USA. Learn 6 retail and wholesale techniques to purchase below wholesale and sell for retail prices. Your license allows you to do business in every state and to export to other countries, so when you travel there is a business opportunity in every destination.

Intro Chinese Language/Culture
Learn to speak, read, and write Chinese at a basic level. This course focuses on the Mandarin Chinese Pinyin Romanization (writing) system using simplified Chinese characters. Aspects of the Chinese culture are also incorporated in this entry-level class. The course is taught by a native Mandarin Chinese instructor who graduated from Beijing Normal University.

Intermediate Beekeeping
Put basic beekeeping skills into practice and learn the particular "beehavior" of bees in their own environment. Become comfortable in setting up and operating a bee hive. This course will put theory and basic knowledge into practice, and facilitate establishing your own hive(s). Students will learn to recognize what a bee does instinctively and how to work the hive in a way that minimizes stress and maximizes efficiency. The course is structured as part classroom lecture, part hands-on experience.
For more information on noncredit courses or programs call 805-922-6966 ext. 3209.
ANNOUNCEMENTS
Spring 2020 registration starts on Nov. 4, 2019.
register for noncredit classes!
Video: How to Register for a Class

Find a Class
Get in-person help with registration for a noncredit or fee-based class by visiting Community Education in building S on the Santa Maria campus.
Location & Hours
Santa Maria Campus Bldg S
Get Directions
1-805-922-6966 ext. 3209
Starting Sept. 16 and until Dec 19, 2019, Community Education's business hours are:

Monday - Thursday: 8 a.m. - 7:30 p.m.
Friday: 8 a.m. - 4:00 p.m.
Saturday: 8 a.m. - 11:30 a.m..
Cashiering services end 30 minutes prior to closure.

Assistance with CCCApply ends 60 minutes prior to closure.
Noncredit counseling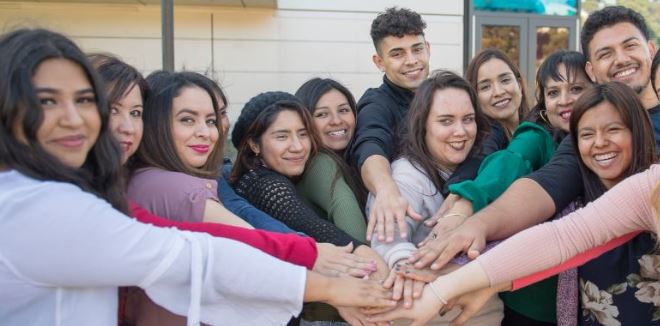 Receive support in adult basic education, noncredit English as a Second Language, citizenship, and short-term vocational skills classes.
se habla español.
Visit the Noncredit Counseling site

Certificate Programs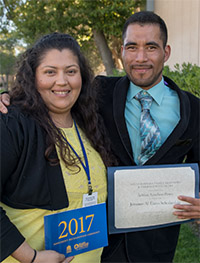 Community Education offers noncredit certificates to prepare students for employment or to be successful in college-level credit courses.