Success Teams
A success team is a cross-functional team of faculty, staff, students, and administrators, responsible for oversight and engagement of a particular group of students throughout their educational journey at our institution. The goal of success teams is to ensure equitable student success by coordinating campus-wide efforts, including evaluation and development of effective onboarding, curriculum and support services, throughout the students' pursuit of their academic and career goals.

Role
Description
Lead/Co-Lead(s)

Schedule periodic meetings with the success team

Determine measures of student success

Collaborate with campus-wide services

Identify current challenges to student success

Address barriers to student success
Measure outcomes of current services

Seek resources to promote student success

Initiate referrals to other services and disciplines as deemed appropriate for the student population

Report success team activities and outcomes
Keep team membership information on website current

Data Coach

Gather data on use of program-specific counseling services

Gather data of course and program attrition and completion rates

Collect data on use of financial aid services, veterans, etc.
Seek additional data on student access to services
Report data on outcomes related to specific success interventions (student survey, feedback, etc.)

Student Services Experts (i.e. counselors, financial aid specialists, LAP, etc.)

Provide reports on outreach and onboarding activities as these relate to enrollment

Provide report on student access/use to services – counseling, learning assistance, financial aid, and supplemental instruction (writing and math laboratory, Early Alert, and library)

Report on identified student barriers to success

Gather data on completion of graduation requirements, educational plans, and petition for graduation

Recommend success interventions

Establish realistic and appropriate timelines

Program Experts

Provide reports on completion and attrition rates at the course-level.

Identify student issues at the course- and program-levels.

Determine student success needs.
Recommend success interventions
Establish realistic and appropriate timelines

Students

Provide feedback regarding currently available and accessed services

State ongoing needs and barriers to success

Provide feedback on innovative interventions and program-related activities
Launching your Team:
Meeting Schedule
Activities
Week 1

Review Roles & responsibilities
Establish roles for members
Create meeting schedule and structure

Week 4

Discuss team goals
Identify/review data sources, campus resources, etc.
Assign "data dive" homework

Weeks 5- 10

Engage in data discovery (qualitative and quantitative)
Discuss and analyze as a team to identify barriers
Brainstorm interventions

Week 11

Plan interventions & timelines

Weeks 12- 15

Work on implementing interventions
Set next semester meeting schedule and goals
Maintaining Your Teams:
Meeting Schedule
Activities
Pre-Semester Summit

Deep dive data
review address goals
set timeline

Weeks 1-13

Meet 1-2 times/month
Work on interventions
Discuss goals
Collaborate with other success teams

Weeks 14-16

Set goals and meeting dates for next semester,
Confirm team membership,
Plan data collection method(s)
Plan evaluation method of interventions implemented
Success Teams are formed by Area of Interest
Area of Interest
Co-Leads
Members
Business & Finance

Rick Rantz (dean)

Marie Comstock (faculty)

Data Coach: Brent Darwin

Counselor: Maria Arvizu-Rodriguez

Program Expert(s): Robert Bryant, Carmen Montanez- Rodriguez

Creative Arts

Rick Rantz (dean)

Sydney Sorenson (faculty)

Data Coach: Nancy Jo Ward

Counselor: Carissa Perales

Student: Vivian Lake

Health Sciences

Tom Lamica (interim dean)

Thomas.Lamica@hancockcollege.edu

Larry Manalo (faculty)

Data Coach: Eileen Donnelly

Counselor:

Program Expert(s): Christine Bisson, Cheo Munoz, Jenn Melena, Erin Krier

Food, Fashion, Fitness

Kim Ensing (dean)

Ron Lovell (faculty)

Data Coach:

Counselor(s):

Lainey Campos

Program Expert(s):

People, Culture, & Languages

Mary Patrick (dean)

Mary.Patrick@hancockcollege.edu

Brian Stokes (faculty)

Data Coach: Thesa Roepke

Counselor(s):

Ben Britten

Program Expert(s): Melinda Nishimori, Chellis Ying Hood

Public Services

Mitch McCann (dean)

Mitch.McCann@hancockcollege.edu

John Cecena (faculty)

Data Coach: John Cecena

Program Expert(s): Ken George, Suz Roehl

Sciences & Technologies

Sean Abel (dean)

Loren Bradbury (faculty)

Data Coach: Brian Youngblood

Counselor(s): Christine Reed, David Hernandez

Program Expert(s): Erin Krier, Patrick McGuire
Tools for your Teams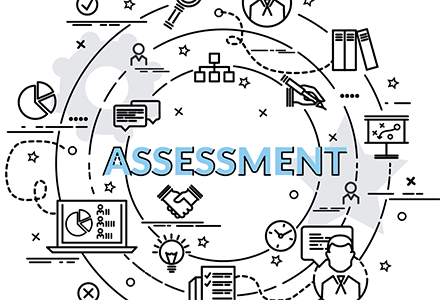 AHC Data Dashboards
Use the AHC Data Dashboards to access co-hort information for your success team.
Becoming Data -Informed
Information adapted from West Ed professional development seminar. For complete training access, contact your Guided Pathways Coordinator.
Use quantitative data to identify trends. Then, gather qualitative data to understand WHY an issue is happening.
What information is missing? What else do you want to know? How can you get it?
Collecting Qualitative Data:
This video gives an introduction to conducting qualitative analysis.
Based on qualitative & quantitative analysis identify a specific problem to focus on. What can be done to solve this problem?
Focus on changing the institution, not the student.
Rely on systems, programs, and policies that in place - don't reinvent the wheel if not needed
Utilize available funding sources (Title V, SEAP, Guided Pathways, etc.)
Categorize potential solutions into what's feasible (high vs. low) and what's going to have the highest impact. Work with what's within possibilities. Small progress is better than no progress!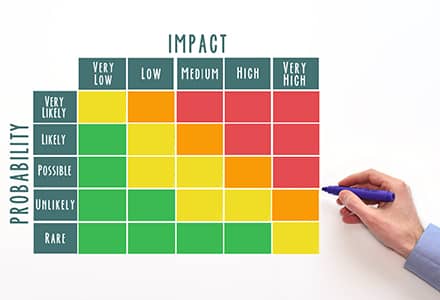 This is a "practice" meaning it should be repeated over and over again. Continually assess student data to measure effectiveness of programs and interventions.
Additional Resources
Success Team Guidebook
AHC Employees can access the Success Teams meeting notes and files via Sharepoint