About
The Basic Needs Office at Allan Hancock College acts as a resource hub to assist students experiencing basic needs insecurities in identifying and accessing support services on-campus and in the community. The efforts are in support of the CSU Chancellor's office Basic Needs Initiative model. All of these areas play a crucial role on the students mental and physical well being, assisting them with these necessities will help the students to best focus their attention on their academic and personal success.
Visit the Student Resource Page for up to date COVID-19 announcements and to access useful resources for students, faculty, and staff.
Check out our Housing & Roommate Listings on our Preferred Housing List
---
It's that time of year again-- Tax Season!
In partnership with Northern Santa Barbara County United Way, Allan Hancock
College will host clinics where low-income residents can receive FREE tax filing
assistance from certified IRS volunteers. Many filers receive $3,000 in tax credits!
The VITA Program is a free tax preparation service for local Santa Barbara County residents who make $57,000 or less a year. Tax returns are prepared and electronically filed by IRS-certified volunteers for qualified individuals or families. Tax preparation will take place from February 12th - May, 2022.
Visit liveunitedsbc.org to schedule an appointment. For more information, you can click on the Volunteer Income Tax Assistance (VITA) Program flyer.
---
What are Basic Needs Insecurities?
Basic needs are the primary resources human beings need to survive. When an individual does not have these basic resources, their quality of life is significantly decreased. At its core, this includes food insecurity, housing insecurity, and homelessness, all of which directly correspond with financial well-being. At Allan Hancock College, we recognize students bring a multidimensional life to their college experience. For this reason, we emphasize a holistic approach that honors basic needs beyond food, shelter, & finances; we strive to connect students with services that not only assist in meeting these basic needs, but also connect them with resources to support their educational experience while at Allan Hancock College.
Services we are able to connect students with include:
If you or someone you know at Allan Hancock College is experiencing any type of financial hardship or basic need insecurity, use the contact information below to get in touch with someone to provide support. All members of the AHC community are welcome to Request Basic Needs Support for themselves or on behalf of a student.
Our office strives to incorporate an 8-dimensional wellness model to guide our practice. Basic needs sit at the foundation of our office, just as they act as the roots of The Wellness Tree. Learn more about our idea of wellness below!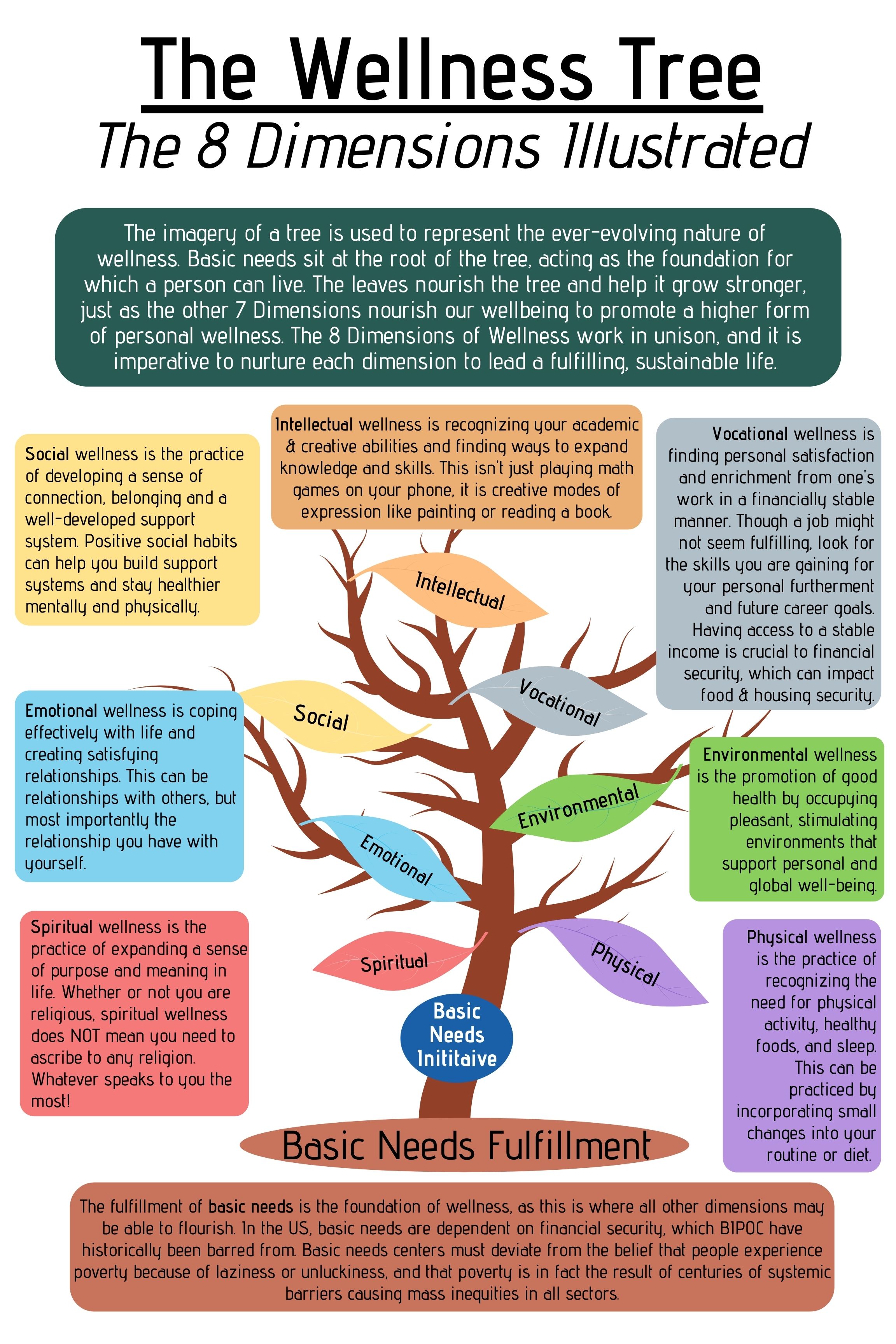 Contact Information
The Basic Needs Initiative
(805)922-6966 ext.3927
basicneeds@hancockcollege.edu
office location: G-101
Looking for more comprehensive services? Contact the Santa Barbara County Department of Social Services or the County of San Luis Obispo Department of Social Services.