Your Future is Promising!
The Hancock Promise provides local high school graduates with a year of free tuition at Allan Hancock College! The Promise is open to all students who enroll at Hancock immediately after graduating from a high school located in the Allan Hancock Joint Community College District. Students who are home-schooled or completed their GED through a local adult education program within the district (GED and HiSET graduates) are also eligible.
Benefits for students include:
More than $1,200 in tuition and fees during first year at Allan Hancock College
Early registration for classes
Personalized counseling for academic success
Free tutoring and other academic support services
Have questions? Need in-person help? Visit us at Hancock Promise Central!
Every Monday and Tuesday in Student Services Building A from 3 p.m. - 6 p.m., the Hancock Promise experts are available to help you:
Apply for Admission
Complete your FAFSA/Dream Act applications
Complete your New Student Orientation
Create your First Semester Plan (or schedule appt to meet with a counselor)
Review class options
We are extending the following awards for Hancock Promise Students:
Register in a minimum of 12 units for fall 2022 between April 27, 2022 - May 20, 2022 and get a $200 book grant.
Register in a minimum of 12 units for fall 2022 between May 21, 2022 - June 30, 2022 and get a $100 book grant.
Book grants will be issued the week of August 8, 2022. Check your myHancock e-mail in early August for more details.

What kind of Hancock Promise student are you?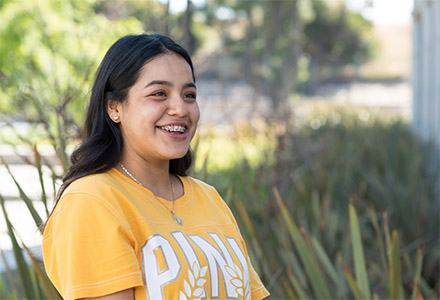 High School Senior & Adult School StudentI'm currently in High School or adult school and will graduate this year.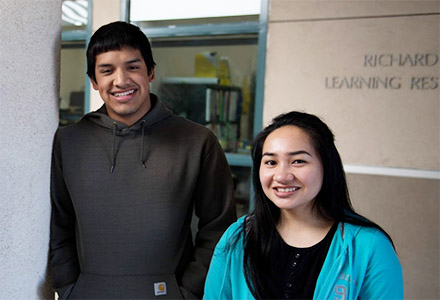 I have been awarded the Hancock Promise and will be starting my first year of College at Hancock.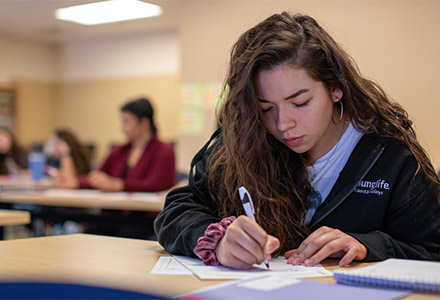 Extended Promise StudentI've completed my first year of college as a Promise student.
---
Resource Guide for Promise Students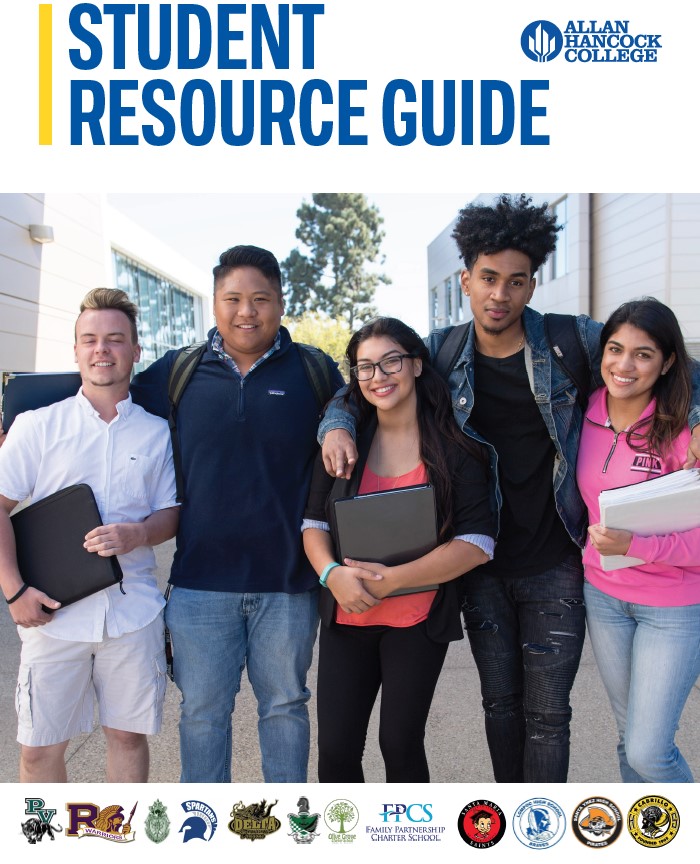 Join Us at Hancock! is a digital guide just for you. It identifies programs and services to meet your needs as a Hancock Promise student and includes a special Promise Calendar with key dates to follow.
Download your Join Us at Hancock! digital guide to find out how to access:
Check out the class schedule here.
Keep us posted. Let us know your questions. Please feel free to contact us at 805-922-6966 ext. 3264 or promise@hancockcollege.edu and thank you for choosing Allan Hancock College!