Apply for a Certificate | Degree
Are you in your final semester and fully registered in all classes needed to complete your certificate/degree? Click on the appropriate link below for detailed information about the certificate and associate degree awarding process.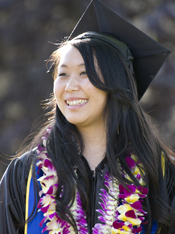 Commencement Ceremony
If you are earning an associate degree, we encourage you to participate in our commencement ceremony. Click the link below to learn about ordering a cap and gown, date, time of the ceremony and other important details.
Mailing of Diplomas
Click the link below to learn about receiving your printed diploma after your degree has been processed.