Ready to Graduate?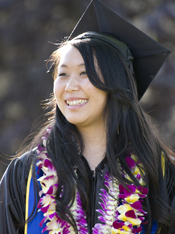 Applying for a Degree and/or Certificate
Congratulations on satisfying your degree and/or certificate requirements. Click on the appropriate link below for detailed information about the degree and certificate awarding process.
Applying for an associate degree
Mailing of Diplomas
Click on the link below to learn more about receiving your printed diploma or certificate.
Graduation at Allan Hancock College
Students earning an associate degree are encouraged to participate in our graduation ceremony. Follow the link to learn more about ordering a cap and gown, the date/time of the ceremony and other important details.