Health Insurance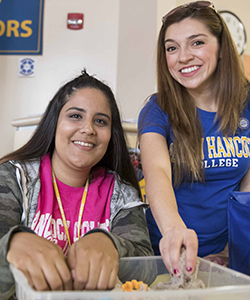 Health insurance coverage minimizes the risk that you could be forced to interrupt your education because of financially devastating injury or illness. It gives you peace of mind so you can focus on your studies instead of worrying about what would happen if faced with overwhelming bills.
Santa Barbara County Public Health Department can also assist you with your application.
Covered California
(California's marketplace)
www.CoveredCA.com
Tel: 1-888-975-1142
Health Insurance Marketplace
(National Marketplace)
Eng: www.HealthCare.gov
Esp: www.CuidadoDeSalud.gov
Tel: 1-800-318-2596
---
KeenanDirect advantages for Students:
Simplify: Work one-on-one with licensed and certified agents to quickly and easily determine insurance needs and identify the insurance plan that best meets each student's individual needs.
Save Time: A single phone call provides information and access to a variety of major California carriers and health plans, including Covered California.
Save Money: Expert guidance and assistance to determine eligibility for subsidies or Medi-Cal.
Quick Resolution: KeenanDirect agents can complete insurance applications over the phone.
For complimentary assistance please refer students to call 1.844.580.6857 or visit our website at www.keenandirect.com for assistance.
Resources:
Keenan Direct Blog: Insurance 101
International Student Insurance
AHC Accident Insurance Policy
Allan Hancock College has a secondary policy to cover currently enrolled students for accidental injuries that occur in class or college sponsored activities. Accidents must be reported to the Student Health Services & Wellness Program office (W-12) within 72 hours. The student is responsible for initiating all paperwork and billing their primary insurance company first. There is a $50 deductible on all claims. For full information on this policy you can pick up a bulletin at the Student Health Services Office (W-12).