Admissions and Records
Our Mission
Admissions and Records is dedicated to student success by providing proactive, accurate and timely information regarding application, registration, institutional navigation, and academic policies. We are committed to providing responsive, considerate and respectful service to students, faculty, staff and the community.
High School Students Enrolling in College
Priority and Early Registration
---
The Admissions and Records staff is available in person during normal business hours in building A on the Santa Maria campus and Building 1 at the Lompoc Valley Center and at the Vandenberg Space Force Base.
If you need to come to campus please wear a mask, observe proper social distancing, and carefully read and follow all signage posted on campus to protect the health and safety of students, AHC staff, and yourself.
Location and Hours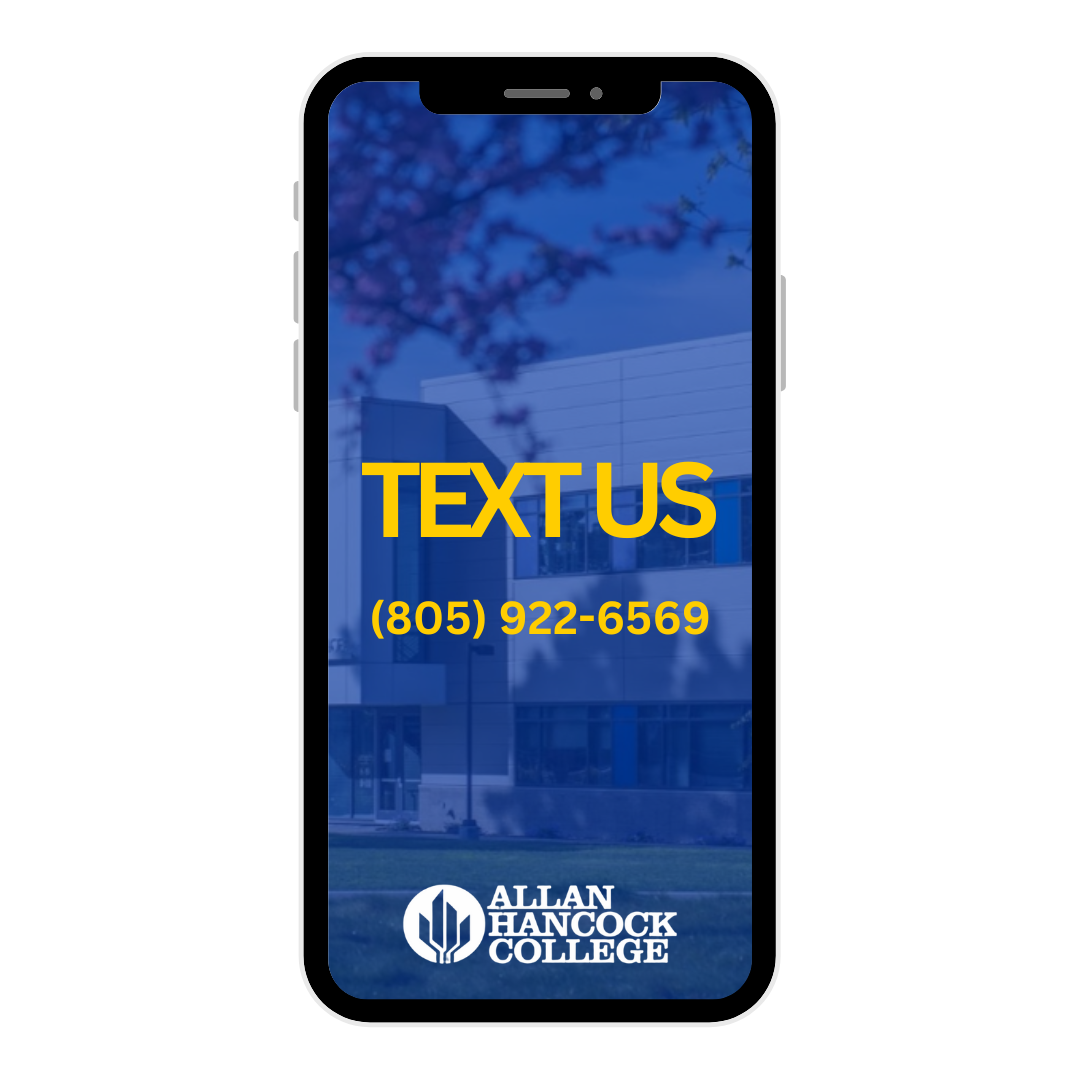 Santa Maria Campus
Student Services Building A
1-805-922-6966 ext. 3248

Text us (All locations): (805) 922-6569
Lompoc Valley Center
George Howard Administration Building 1
1-805-735-3366 ext. 5200

Normal Business Hours
Monday & Tuesday 8 a.m. to 6 p.m.
Wednesday & Thursday 8 a.m. to 4:30 p.m.
Friday: 8 a.m. to 4 p.m.
Santa Ynez Valley Center
1-805-922-6966 ext. 3355
See SYVC page for hours

Vandenberg Space Force Base Center
805-735-3366 ext. 3250
See VSFB page for hours