Be a Community Partner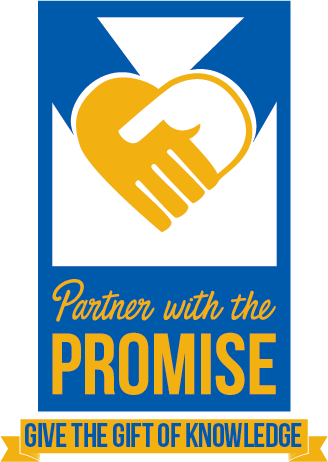 The Hancock Promise is an initiative to provide high school graduates with the opportunity to get their first year free at Allan Hancock College. It begins with a multi-year outreach program in elementary school, designed to encourage career exploration and increase college access, readiness, and success for all students and their families. Once a student has graduated from a high school within the Allan Hancock Joint Community College District, The Hancock Promise will pay for tuition and fees for one full year. The inaugural class started at Hancock in summer 2018.
Promise students will save more than $1,200 in tuition and fees their first year at Hancock. They will receive priority registration, set a plan for success with personalized counseling, and have access to free tutoring and other academic support programs.
A Promising Start
The year was 1929. The place was Hancock Field. Captain G. Allan Hancock, a prominent state and local community leader opened the Hancock College of Aeronautics as a non-profit educational institution with a mission to ensure students had access to "the highest possible standards at the lowest possible cost."
Today, that original mantra lives on at Hancock. As one of 114 community colleges in the state of California, Hancock provides quality educational opportunities that enhance student learning and the creative, intellectual, cultural, and economic vitality of our diverse community.
More than 17,000 students enroll each semester and in 2017, a record 993 students earned 1411 associate degrees in 93 different majors. While a significant number of Hancock students have access to financial aid and scholarships, the high cost of tuition and class fees prevent many other interested students from attending.
The Hancock Promise
The Hancock Promise is designed to transform lives by placing higher education within everyone's reach.
Thanks to the philanthropic support of our community and Promise Partners, the college has created The Hancock Promise Fund to help local students pursue their dreams and their future. The Hancock Promise Fund will ensure, in perpetuity, that the first year is free at AHC!
Join Us
The college's namesake, Captain G. Allan Hancock, was a man who wore many hats and had many occupations. He was a farmer, scientist, sea captain, oilman, banker, and developer. A life-long learner, he believed all students, regardless of their ability to pay, should have access to the benefit of an education.
Now, with The Hancock Promise, dreams are taking flight. Join us to support the future!
Or, you may send a check made payable to the Allan Hancock College Foundation at:
800 South College Drive
P.O. Box 5170,
Santa Maria, CA 93456-5170.
If you have any questions about the Hancock Promise or how to support the program, please email promise@hancockcollege.edu or call 805-922-6966 ext. 3264.
Thank you to our generous supporters of the Hancock Promise!