Information for Parents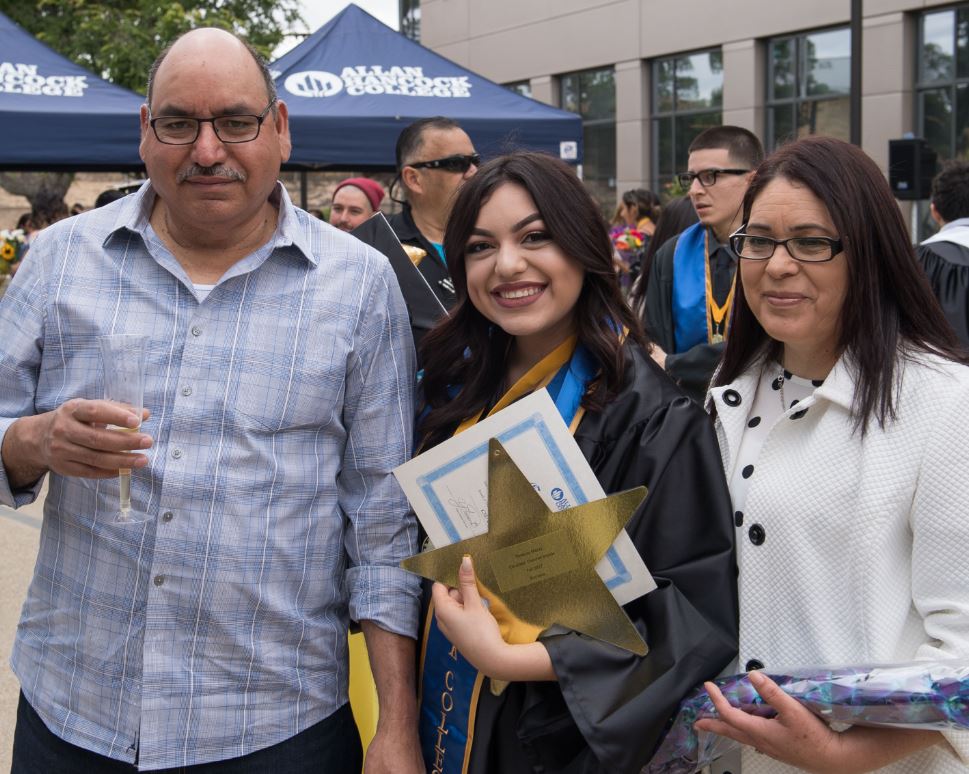 Your children's futures look more promising than ever at Allan Hancock College. The college started a new program in August 2017 called the Hancock Promise to provide high school graduates with the opportunity to get their first year of tuition for free at Allan Hancock College.
The Hancock Promise began in fall 2018, and is open to all students who enroll at Hancock immediately after graduating from a high school located in the Allan Hancock Joint Community College District.
Benefits include:
You will save more than $1,200 in tuition and fees during first year at Allan Hancock College
Your student can register for classes early with priority registration
Your student will set an academic plan for success and receive personalized counseling
Your student will receive free tutoring and other academic support services
What is the Promise?
The Promise is a four-phase process that provides continuous support and guidance from elementary school through college. The Hancock Promise removes financial barriers and creates pathways to increase college readiness, access, affordability, and success for all students and their families.
Bulldog Bound is the first step of the Hancock Promise. It focuses on creating a college-going culture among fifth through eighth grade students and their families. The program introduces them to the college, campus, and programs and services available through early outreach events. Students will be ready to take the pledge to be Bulldog Bound!
The Path to Promise is the second step of the Hancock Promise. The path focuses on ensuring high school students feel prepared and ready to succeed in college. Students will become more familiar with Hancock programs and services with a variety of workshops and outreach events. The path leads to the Hancock Promise and one year of free tuition and fees at Hancock. Students will receive assistance with financial aid, scholarship applications, job interviews and transfer applications.
Students, who graduate from a northern Santa Barbara County high school and immediately enroll in the fall semester at Allan Hancock College, are eligible to receive their first year free of tuition and fees.
How does my student become eligible for the Hancock Promise?
To be eligible for the Hancock Promise, a student must:
Enroll at Hancock directly after graduating from a high school located within the district (Includes public, charter, private, or home schools)
Complete financial aid applications
Register for a minimum of 12 units in both fall and spring semesters at Hancock
Maintain a 2.0 grade point average in the fall in order to be eligible for the Promise in the spring semester
Complete one math and one English class during their first year at AHC
If you still have questions about the Hancock Promise, please visit our Frequently Asked Questions, or contact us at promise@hancockcollege.edu, or 805-922-6966 ext. 3264.