The Ann Foxworthy Gallery at Allan Hancock College is pleased to present
TIPPING POINT
Images l-r: RT Livingston, Phos-Chek Copse; Marlene Struss, Return to Dust; Susan Tibbles, Panic Found; Tom Pazderka, Study for Nostalgie XXVII; Cynthia Martin, Seismic Shift; and Bay Hallowell, Above & Below
SEPTEMBER 19 - OCTOBER 25, 2022

Artist's Talk/Reception:

Wednesday, September 14, 4p.m. - 2p.m.

___

Gallery Hours: Monday thru Wednesday 10 a.m. - 5 p.m.
Thursday 10 a.m. - 7 p.m.

Fridays, weekends, and holidays closed, or by appointment
TIPPING POINT... We all know what it means. Something's way off balance. The exhibition demonstrates how the existential threat of climate change impacts the work of six artists whose focus is environmental decline. Each approaches the crisis from a different point of view, as they transplate the issues of climate change into their own insightful and often satrical and humorous visual language. The artists face the reality of what is happening while pointing out intersecting crises affecting the urgency of action.
The mixed-media works represent how our environment and nature's ecosystem post a threat to our existence and future.
Jill Thayer, Ph.D.
Gallery Director/Curator (Interim)
Ann Foxworthy Gallery
Artists Cynthia Martin and RT Livingston and gallery director Laura-Susan Thomas are featured in the podcast, "The Art of Life with Dr. Jill Thayer" on Voice of Paso Internet radio. Check out the transcript: "A Conversation with Tipping Point Artists." shorturl.at/AUX01
___
The Ann Foxworthy Gallery at Allan Hancock College is open this Fall and Spring. We welcome visitors to visit our new exhibits!
Please check back here or follow us on Facebook or Instagram,
for updates on our upcoming exhibits and events.
Future Exhibits Fall 2022
RAFAEL PEREA DE LA CABADA

NOVEMBER 7 - DECEMBER 15, 2022


Artist Talk/Reception:

Wednesday, November 9, 2022

4p.m - 6p.m.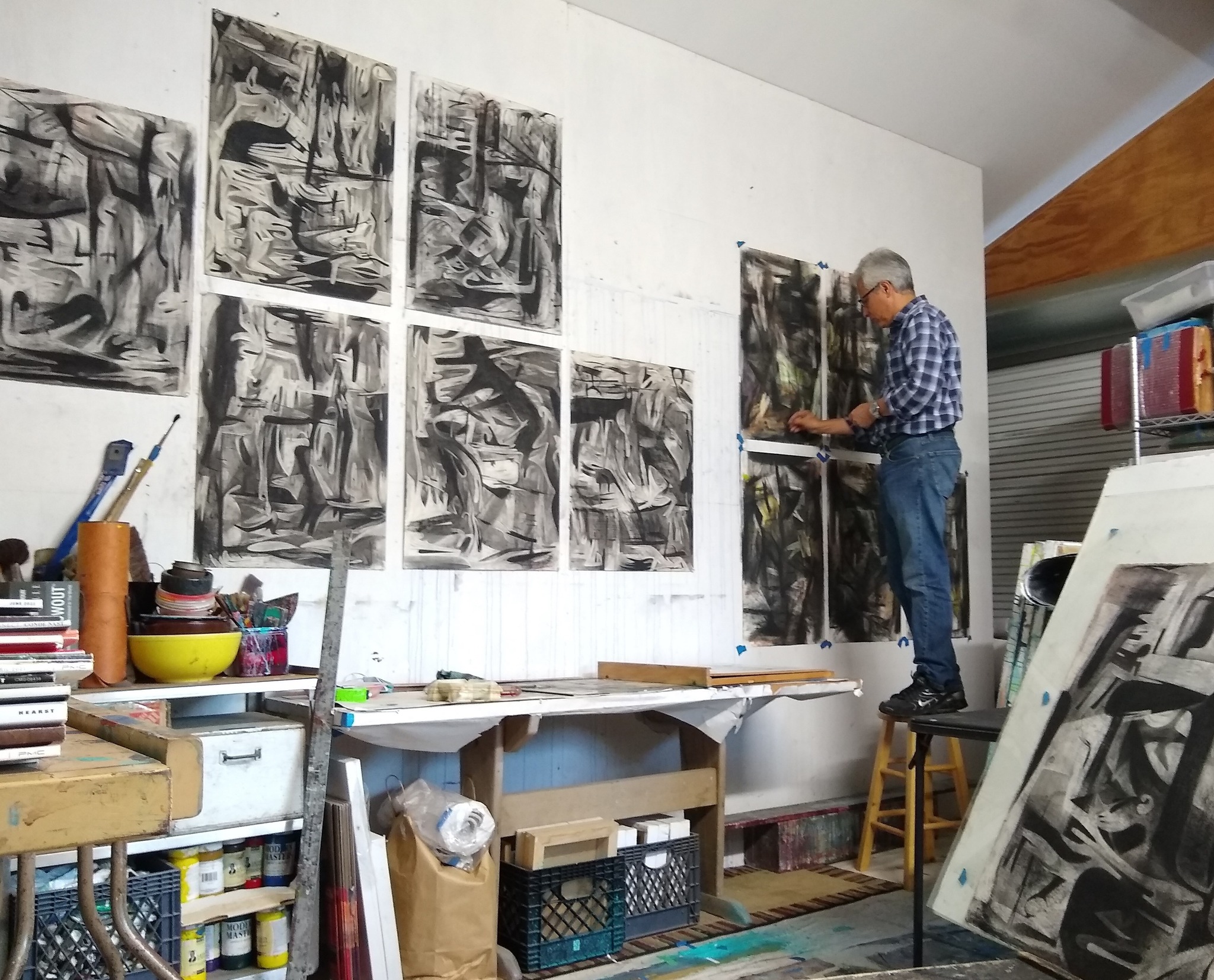 RPC Studio, 2022 Photo credit: Carolyn Merino Mullin
Located in the Academic Resource Center, bldg. L-South on the Santa Maria campus
800 S. College Drive • Santa Maria, CA 93454

For more information or to make an appointment
contact: jill.thayer@hancockcollege.edu