Calculator Rental Program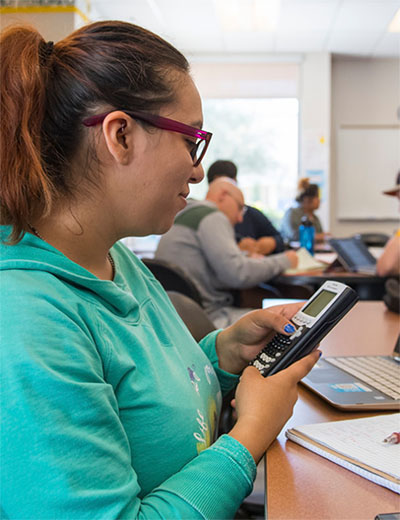 The Math Center provides an opportunity for 100-level math students to rent a TI-83 or TI-84 graphing calculator throughout a semester for a small fee.
Fall 2020 Calculator Rentals
The fee for renting a graphing calculator for a semester is $10.00.
To borrow a graphing calculator from the Math Center for the 2020 Fall Semester, you must be a 100-level math student. If so, please follow the directions below:
Fill out the Calculator Rental Form. After one work day, your student account will be charged the rental fee.
Pay the $10 rental fee online on your student account.
Take a screenshot of your receipt or print it.
Come to the Math Center during the first week of Fall Semester to pick up your calculator. You must bring your personal identification, student ID number and your receipt.