Calculator Loan Program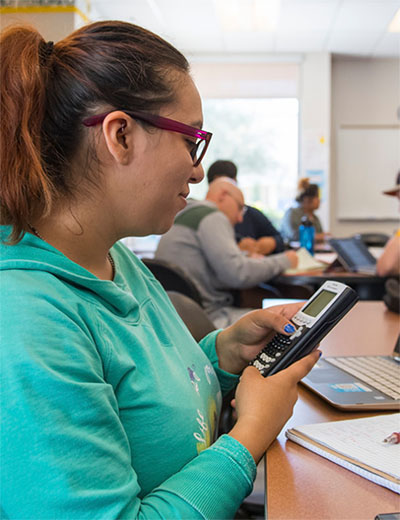 The Math Center provides an opportunity for 100-level math students to borrow a TI-83 or TI-84 graphing calculator throughout a semester.
Spring 2023 Calculator Loans
To borrow a graphing calculator from the Math Center for the 2023 Spring Semester, you must be a 100-level math student. If so, please follow the directions below:
Fill out the Calculator Loan Form.
Come to the Math Center during the first week of the spring semester to pick-up your reserved calculator. You must bring your personal identification and student ID number.