Do you love a good challenge and want to work in a field that makes a difference in the lives of others? Consider a career as an Emergency Medical Technician (EMT). Employment of EMTs (basic and paramedic) is projected to grow 6-8% by 2029; much faster than the average for all occupations.
The emergency medical services (EMS) program at Allan Hancock College will prepare students to provide the crucial care needed in emergency situations. Students will be trained in various procedures, such as managing a patient's airway, establishing vascular access, and providing life-saving medications or procedures like hemorrhage control. Students must learn how the body breaks and how to manage these life-threatening injuries and illnesses. Additionally, students will learn how to work with fellow EMS partners in fire and law enforcement and how to be diplomatic, kind, and calm under pressure.
Applications
Only typed applications will be accepted. Please mail or deliver to the Public Safety Training Complex.
***Due to circumstances out of our control with the accreditation body, we have regretfully made the decision to postpone the Paramedic Program until Fall 2023. Please reach out to Suz Roehl for any questions concerning this matter 805-735-3366 ext. 5733.***
Paramedic Program Postponed Fall 2023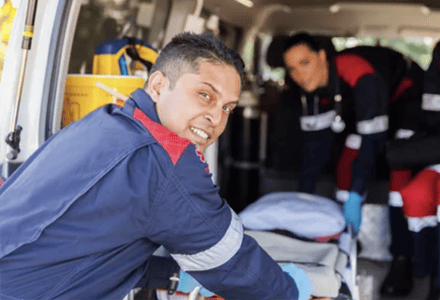 EMT Academy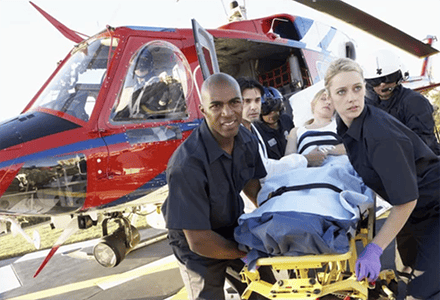 Paramedic Program -- POSTPONED UNTIL FALL 2023
Our goal is to prepare competent entry-level Paramedics in the cognitive (knowledge), psychomotor (skills), and affective (behavior) learning domains with or without exit points at the Advanced Emergency Medical Technician and/or Emergency Medical Technicial, and/or Emergency Medical Responder levels.
Degree and Certificate Information
Programs you may also be interested in exploring...
Contact Information
Coordinator: Susan Roehl, ext. 5733
Instructional Assistant: vacant, ext. 3810
Department Chair: John Ceceña, ext. 5246
Program Technician-Fire & EMS Training: Azhane Griggs, ext.3282
LOCATION
Lompoc Valley Center, Bldg. 5