Do you love a good challenge and want to work in a field that makes a difference in the lives of others? Consider a career as an Emergency Medical Technician (EMT). Employment of EMTs (basic and paramedic) is projected to grow 6-8 percent by 2029; much faster than the average for all occupations.
The emergency medical services (EMS) program at Allan Hancock College will prepare students to provide the crucial care needed in emergency situations. Students will be trained in various procedures, such as managing a patient's airway, establishing vascular access, and providing life-saving medications or procedures like hemorrhage control. Students must learn how the body breaks and how to manage these life-threatening injuries and illnesses. Additionally, students will learn how to work with fellow EMS partners in fire and law enforcement and how to be diplomatic, kind, and calm under pressure.
This program will help you to:
demonstrate the skill set necessary for a successful career in fire service, environmental technology, and/or emergency medical services
show knowledge of federal and state laws, regulations and codes pertaining to safety and efficiency in all risk emergencies and scenarios pertaining to fire, safety and/or medical services
Applications
Only typed applications will be accepted. Please mail or deliver to the Public Safety Training Complex.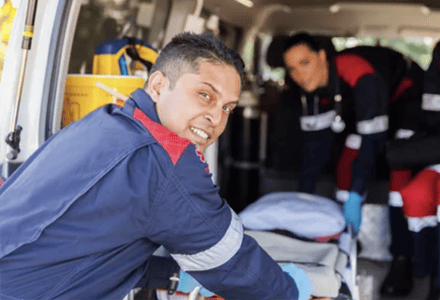 EMT Academy
Prepares students to be entry-level technicians capable of providing emergency medical care and transportation as well as the ability to professionally interact with allied medical team members.
EMT Academy Fall 2023 Application
EMT Application Extended: Thursday, May 12, 2023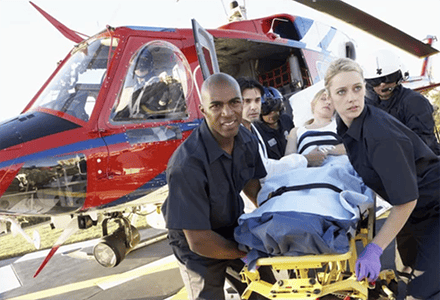 Paramedic Program
Prepares Paramedics in the knowledge, skills, and behavior learning domains at the Advanced Emergency Medical Technician and/or Emergency Medical Technical, and/or Emergency Medical Responder levels.
The Allan Hancock Paramedic Academy has been approved by the California State EMS Authority and the local EMS Agency, Santa Barbara County EMS Agency.
The Allan Hancock College Paramedic program has been issued a Letter of Review by the Committee on Accreditation of Educational Programs for the Emergency Medical Services Professions (CoAEMSP). This letter is NOT a CAAHEP accreditation status, it is a status signifying that a program seeking initial accreditation has demonstrated sufficient compliance with the accreditation standards through the Letter of Review Self Study Report (LSSR) and other documentation. Letter of Review is recognized by the National Registry of Emergency Medical Technicians (NREMT) for eligibility to take the National Registry's Paramedic credentialing examination(s). However, it is NOT a guarantee of eventual accreditation.
To contact CAAHEP:
25400 US Hwy 19 North, Ste 158 Clearwater, FL 33763
Phone: 727-210-2350
Fax: 727-210-2354
http://www.caahep.org
To contact CoAEMSP:
8301 Lakeview Pkwy Ste. 111-312
Rowlett, TX 75088
Phone: 214-703-8445
Fax: 214-703-8992
www.coaemsp.org
Degree and Certificate Information
Programs you may also be interested in exploring...
Contact Information
Susan Roehl
Full Time Faculty
sroehl@hancockcollege.edu
805-735-3366 ext. 5733
Sabrina Hrabe:
Coordinator
sabrina.hrabe@hancockcollege.edu 805-735-3366 ext. 5810
Instructional Assistant: Devin Perea ext. 3810
Department Chair: Leonard Champion ext. 3807
Program Technician-Fire and EMS Training: Justice Miller ext.3282
LOCATION
Lompoc Valley Center, Bldg. 5