AHC Instructor's Book Celebrates Central Coast Hiking Trails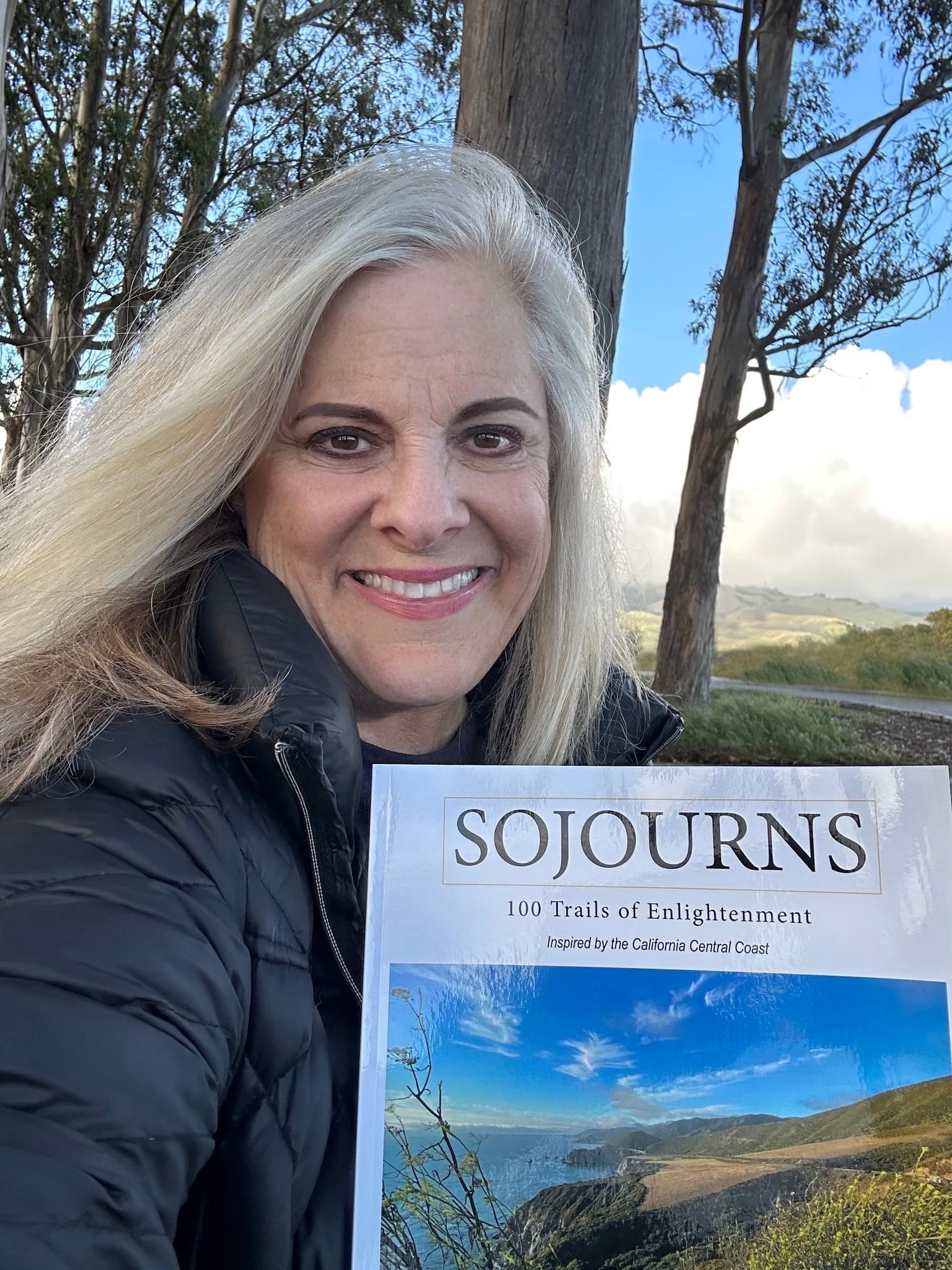 JUNE 9, 2023-- A new book by Allan Hancock College Associate Professor Jill Thayer, Ph.D., is inviting readers to explore and celebrate the beauty of the Central Coast's nature trails.
Sojourns: 100 Trails of Enlightenment Inspired by the California Central Coast is a book of photographic essays and narratives about Thayer's favorite trails between Big Sur and the Oceano Dunes, supplemented with quotes from naturalists, theorists, writers and artists.
The photos and essays in the book, published in April, capture the rich experiences of walks and hikes up and down rugged hills; across lush green meadows and fields of wildflowers; over chiseled sand dunes and windswept beaches and atop dramatic cliffs that cascade down to the Pacific.
According to Thayer, both the photographs and narrative in the book communicate how the natural world surrounds our existence and those who explore that world become more conscious of its fragility and long-term sustainability.
"The role of photography throughout my journey allowed me to capture the beauty of the region, reflect on the experiences, and observe the healing power of nature and its enlightenment," said Thayer. "These treks helped me realize the majestic wonder of our environment, appreciate the stewardship of the land, and awaken my presence in the moment."
Thayer, who teaches art history at Hancock, said she also motivates her students to get out and experience nature when they can.
"I encourage them to take a break and go for a walk or hike to recharge when they are consumed in their studies," she said. "Connecting with nature brings clarity and helps one see things from a new perspective."
Sojourns is currently available at the AHC bookstore on Hancock's Santa Maria campus, as well as 15 retailers up and down the coast, including the Los Olivos General Store, the Hearst Castle gift shop, Coalesce Bookstore in Morro Bay, Ron's Nursery in Arroyo Grande and several other local outlets. The book can also be purchased online through Amazon, Barnes and Noble, Apple Books, Google Books and other similar sellers.
To learn more about Thayer's book, visit https://www.archwaypublishing.com/en/bookstore/bookdetails/829351-sojourns-100-trails-of-enlightenment.