Hancock Cuts Ribbon on PCPA Stagecraft Building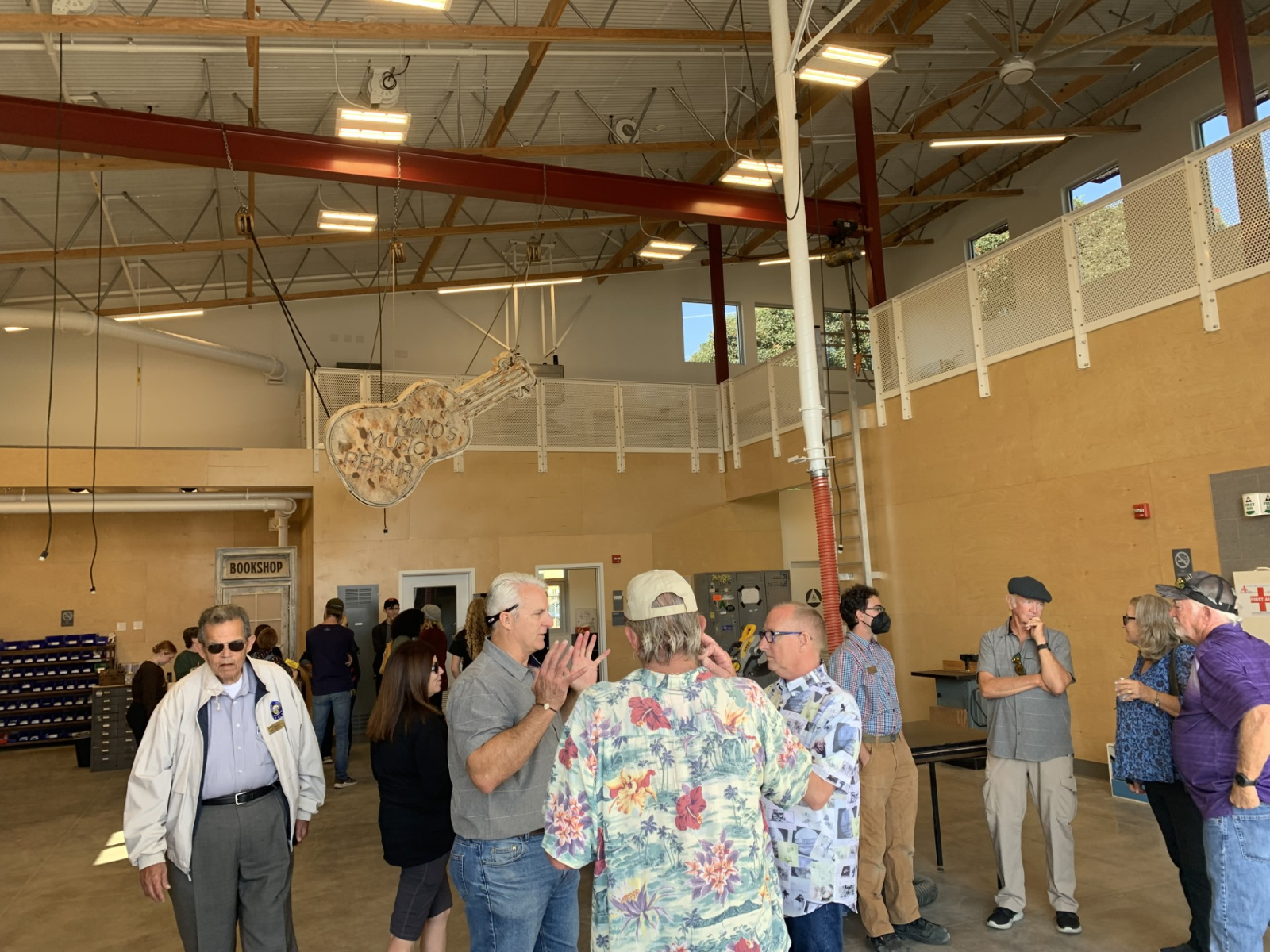 SEPTEMBER 15, 2023-- Allan Hancock College and the Pacific Conservatory Theatre (PCPA) celebrated the grand opening of the college's new PCPA Stagecraft building with a ribbon-cutting ceremony on Sept. 15.
Located on the northwest corner of the college's Santa Maria campus, the 6,676 square-foot building will allow students and staff in PCPA's technical theatre training program to create professional quality scenery, props, and costumes in a state-of-the-art facility.  
"The modernity, effectiveness, safety and efficiency of these stagecraft spaces will not only have a powerfully positive impact on the program's students and the scenery, properties and costume departments, but on every member of the PCPA company and the thousands of Central Coast community members that we serve from our stages," said PCPA Artistic Director and Hancock Associate Dean Mark Booher.
After speeches and ribbon-cutting, attendees toured the new facility, which includes offices and work areas for carpentry, costume design, and set and prop construction and decoration. The building also features specialized technology to ensure the work done inside its walls is safe and clean, including a state-of-the-art dust control vacuum system, an outdoor welding yard, dye stations, and a laundry area.
"There is a certain joy in walking into a space that feels inviting and having a space that reflects the quality of work that happens inside it," said Scene Shop Supervisor and former PCPA student Bridget Brooks. "Every student who walks into this building will experience just what a dedicated, professional-level workspace can be."
Construction on the building began in August of 2022, and cost $6.9 million. Funding for the building was provided by the voter-approved Bond Measure I. The facility was designed by 19six architects and built by Quincon Construction.
"This is truly an incredible upgrade for the program, staff, and students," said Hancock Board of Trustees President Greg Pensa.
The grand opening of the stagecraft building occurred as PCPA celebrates its 60th anniversary. To learn more about PCPA and its legacy in the community, visit https://pcpa.org.