Graduation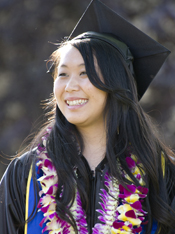 Are you ready to graduate?
If you are in your last course(s) that will complete your certificate and/or associate degree, you are required to apply for graduation. Check out the links below for steps to follow.
Application deadlines for a degree/certificate
Steps to apply for an associate degree
Steps to apply for a certificate

If students meet the requirements for graduation and/or certification, and submit an application for a degree or certificate by the posted deadline, diplomas and certificates will be mailed three months after grades are finalized for the semester in which the degree or certificate was requested.
FACULTY SPOTLIGHT
Alfredo Koch
"I like to teach. The science of how vines work, the importance of growing grapes, this is what I'm into. And I show different ways, not just one way. Students like to hear about the research that has been done with varying production techniques. They like to know what others in the industry are doing."
Submit a Testimonial »
We're Changing
the Odds!