Graduation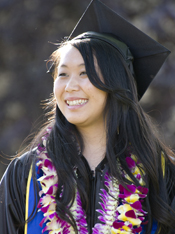 Are you ready to graduate?
If you are in your last course(s) that will complete your certificate and/or associate degree, you are required to apply for graduation. Check out the links below for steps to follow.
Application deadlines for a degree/certificate
Steps to apply for an associate degree
Steps to apply for a certificate
SUMMER 2018 GRADUATES...if you wish to walk in our May 25, 2018 commencement ceremony, you are required to apply for graduation by April 25, 2018 in order for your name to appear in the program. Summer graduates who wish to walk, but missed the program deadline, have until May 14, 2018 to apply for graduation and be able to walk in our May 25, 2018 commencement ceremony. For steps on how to apply for a degree, please see the link above.

If students meet the requirements for graduation and/or certification, and submit an application for a degree or certificate by the posted deadline, diplomas and certificates will be mailed three months after grades are finalized for the semester in which the degree or certificate was requested.
SPOTLIGHT
Clayton Gardner
EMS Student

"The EMT program here has helped me establish the training and education necessary to succeed. As an EMT, I need to be prepared to handle each situation in a professional manner and at this academy they help train you in order to deal with these situations. The teachers here are great- they are able to share and relay their experiences in order to train us to deal with the different situations that we're going to encounter."
We're Changing
the Odds!