Graduation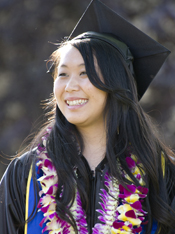 Are you ready to graduate?
If you are in your last course(s) that will complete your certificate and/or associate degree, you are required to apply for graduation. Check out the links below for steps to follow.
Application deadlines for a degree/certificate
Steps to apply for an associate degree
Steps to apply for a certificate
SUMMER 2018 GRADUATES...if you wish to walk in our May 25, 2018 commencement ceremony, you are required to apply for graduation by April 25, 2018 in order for your name to appear in the program. Summer graduates who wish to walk, but missed the program deadline, have until May 14, 2018 to apply for graduation and be able to walk in our May 25, 2018 commencement ceremony. For steps on how to apply for a degree, please see the link above.

If students meet the requirements for graduation and/or certification, and submit an application for a degree or certificate by the posted deadline, diplomas and certificates will be mailed three months after grades are finalized for the semester in which the degree or certificate was requested.
ESL Spotlight
Alma Garcia
Structural Engineer

"I came from Mexico at age17, which meant I not only had to learn English at a High School level, but had to prepare for college-level courses. During my first semesters at AHC I enrolled in ESL, and made extensive use of their writing lab, which I believe was critical in my transition to transfer level classes. Engineering is a difficult major on its own, but learning all those concepts and terminology while just getting out of ESL classes was a challenge. AHC professors, counselors and programs were key to my success."
We're Changing
the Odds!