Graduation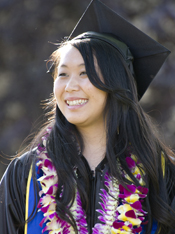 Are you ready to graduate?
If you are in your last course(s) that will complete your certificate and/or associate degree, you are required to apply for graduation. Check out the links below for steps to follow.
Application deadlines for a degree/certificate
Steps to apply for an associate degree
Steps to apply for a certificate

If students meet the requirements for graduation and/or certification, and submit an application for a degree or certificate by the posted deadline, diplomas and certificates will be mailed three months after grades are finalized for the semester in which the degree or certificate was requested.
FACULTY SPOTLIGHT
Richard Caliguri
"Being able to teach Cosmetology has been one of the most rewarding experiences of my hairdressing career. To be able to take a new batch of students who are open to new ideas and be able to help mold them into future stylists is very rewarding. I learn as much from the students as they learn from my teaching. Being associated with Allan Hancock College has allowed me to do what I love most: teach."
We're Changing
the Odds!