Hancock Commemorates World War I Centennial With Free Lecture
Hancock Commemorates World War I Centennial With Free Lecture
The lecture will be held on Friday, Nov. 9, at 6 p.m. in the Forum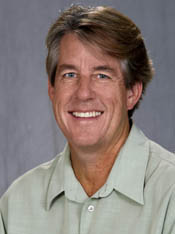 NOVEMBER 7, 2018--Exactly 100 years after the end of the Great World War, Allan Hancock College will present WWI: A Centennial Perspective on Friday, Nov. 9 from 6-7:30 p.m. in the Forum (C-40) on the Santa Maria campus.
The free lecture will be presented by professor Roger Hall, Ph.D. who teaches history at the college.
"WWI was enormously significant, yet so tragic," said Hall. "It was a fully needless conflict in which nations that were, for the most part, peaceful and prosperous simply chose to go to war. In doing so, they brought down empires, saw the deaths of millions and destroyed a good deal of the confidence of the western world in itself. In many ways, that confidence was never fully recovered."
The war, which originated in Europe and lasted over four years, was once described as the "war to end all wars." Hall plans to illustrate the impact the war had on modern world history. History buffs and other people looking for a way to commemorate the hundreds of thousands of lost lives in the war will discover new and interesting information in the presentation.
"[WWI] was the key factor that gave rise to World War II, the creation of the Soviet Union and the Cold War, just to name a few examples. I will be looking at that and more," said Hall. "In addition, I'm going to explore a literal "lost generation" in which the majority of men in several European nations perished and some of the artistic losses as a result."
WWI: A Centennial Perspective is sponsored by the Friends of the AHC Library and open to the public as a gift to the community with no cost or registration.
For more information call 1-805-922-6966 ext. 3453.
- AHC -
Caption: Hancock Professor Roger Hall, Ph.D. will present WWI: A Centennial Perspective to commemorate the 100-year anniversary of the end of WWI.