Professor/Author Plans to Leave Audience 'In Stitches' During Book Signing and Reading of 'Momoir'
Professor/Author Plans to Leave Audience 'In Stitches' During Book Signing and Reading of 'Momoir'
The signing will be on Nov. 14 at 3:30 p.m. in the library lobby on the Santa Maria campus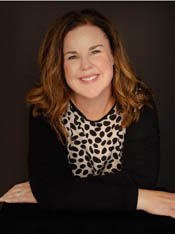 NOVEMBER 6, 2018--Allan Hancock College speech communication professor Diane Auten will hold a book signing for the release of her award-nominated book, The Joys of Raising Boys: The Good, the Bad and the Hilarious.
The signing, sponsored by the Friends of the AHC Library, will be held Nov. 14 from 3:30-4:30 p.m. in the Allan Hancock College Library lobby on the Santa Maria campus. At the signing, copies of Auten's book, which she affectionately refers to as a "momoir," will be raffled off and available for purchase for $15. Auten expects to have listeners laughing uncontrollably as she reads passages and gives a sample of the hilarious stories contained inside the book.
"People will want to read this book because it will make them laugh until they snort while simultaneously educating themselves on how to better connect with the boys in their lives and teach them to be good communicators," said Auten. "Anyone around little boys has funny stories. I just wrote them down. We all need joy and laughter in our lives and this book brings both."
The Joys of Raising Boys, which maintains a five-star Amazon rating,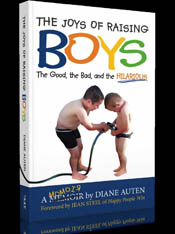 tells the true and unfiltered stories of the mayhem of raising boys from Diane's experience. The book was chosen as a top ten finalist for the 2018 Author Academy Awards - an honor bestowed for literary merit and publishing excellence in the writing and publishing industry.
"Diane's 'momoir' offers a hilarious behind-the-scenes look at the life of a mom," said Jennifer Martin, co-author of the Unofficial Guide to Surviving Life with Boys and creator of momvstheboys.com. "Her daily conversations with her sons will have you in stitches!"
Auten, who has been teaching at Allan Hancock College for nearly two decades, estimates she spent about ten years writing and cataloging the quotes and stories about her boys. A few years ago, she completed the manuscript but did not know how to get it published. Auten hopes people can have more fun and connective relationships with boys by reading her memoir.
"Publishing this book was like giving birth. You have all these months of anticipation, planning and stretching beyond your limits, but at the end, you have this amazing item to hold up to the world. It is such a rewarding feeling, not only to call myself an author, but to have reached this goal I set for myself. I'm excited to share it with others!"
- AHC -
Caption: Allan Hancock College professor Diane Auten (pictured above) will be sharing her award-nominated book The Joys of Raising Boys: The Good, the Bad, and the Hilarious, during a book reading and signing at the Allan Hancock College Library on Nov. 14.