Allan Hancock College Foundation Board Welcomes Two New Directors
Allan Hancock College Foundation Board Welcomes Two New Directors
The board includes nearly 30 community members from the Santa Maria, Lompoc and Santa Ynez valleys
MARCH 5, 2018--Dan Stevens, the chief operating officer of Rabobank, National Association, and Rick Rust, the public affairs project manager from Aera Energy are the newest members of Allan Hancock College Foundation's Board of Directors.
"We are thrilled to welcome two strong business leaders to the foundation board," said Valerie Moya Boice, president of the AHC Foundation Board of Directors. "Each has succeeded in both business and community service. They are the kind of leaders who will make an impact on student success in our community."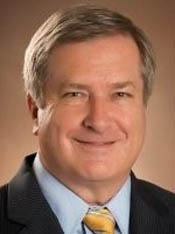 Having been with Rabobank, a California-based subsidiary of Rabobank Group, since December 2008, Stevens oversees the North American operations, information services, strategic technology, business architecture, corporate security, administrative services, product, marketing/communications and facilities. Rabobank has a large presence in the community as its operations and IT centers are based in Santa Maria.
One of 12 children in his family, Stevens comes from a family of educators. His mother attended night school to earn a bachelor's degree while raising her children. She was a special education for many years in Chicago. His wife and daughter are also special education teachers. Stevens and his 11 siblings earned a combined 10 master's degrees and four Ph.Ds. A former teacher himself, Stevens views education as a critical component of a person's life.
"Education is my 'why'," said Stevens, a first-generation college student who earned a bachelor's degree from Loyola University and a master's degree from DePaul University. "Expanding access to higher education in the Santa Maria, Lompoc and Santa Ynez valleys is important to me and to local employers like Rabobank."
In late February, Stevens attended a press conference at Hancock to announce Rabobank's $1 million gift to The Hancock Promise Endowment Fund.
Rust manages public affairs in Santa Barbara County for Aera Energy,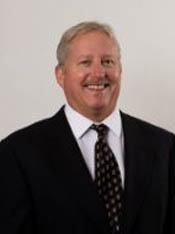 LLC. A Central Coast native, he grew up in a family with ties to agriculture and ranching. Prior to joining Aera's Public Affairs team, Rust served eight years in the United States Air Force and 17 years in Aera's field operations.
"I have witnessed first-hand the impact Allan Hancock College has on the community and I am proud to further contribute to student success," said Rust. "Aera Energy is a proud sponsor of The Hancock Promise and its revolutionary Bulldog Bound program that focuses on creating a college-going culture among elementary and junior high school students."
Active in the Santa Maria Valley, Rust serves as a board member of the EconAlliance and Energy Partners Fund scholarship committee. He also is a member of the Iraq and Afghanistan Veterans of America Association.
The Allan Hancock College Foundation Board of Directors includes nearly 30 community members from the Santa Maria, Lompoc and Santa Ynez valleys. Since its inception in April 1977, the foundation has awarded nearly $8 million in scholarships to Hancock students made possible by overwhelming support from the community.
For more information about the foundation, please call (805) 925-2004.
- AHC -
Caption 1: Dan Stevens
Caption 2: Rick Rust