Hancock Professor's Memoir Recognized as a Finalist for Prestigious Award
Hancock Professor's Memoir Recognized as a Finalist for Prestigious Award
The Joys of Raising Boys: The Good, the Bad, and the Hilarious by Diane Auten is up for a 2018 Author Academy Award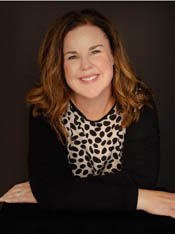 AUGUST 24, 2018--A memoir about the trials and tribulations of raising boys, written by Diane Auten, a long-time speech communication professor at Allan Hancock College, has been nominated for a global award. The Joys of Raising Boys: The Good, the Bad, and the Hilarious is up for a 2018 Author Academy Award, an honor bestowed for literary merit and publishing excellence in the writing and publishing industry. Auten's book is one of 10 finalists in the memoir category. The book tells hysterical and unfiltered stories of the mayhem of raising two boys.
"After many years of sharing funny stories and quotes from my sons on social media, people would always say I should write a book. So, I did," said Auten. "My book is not only a 'momoir' about my boys and their funny antics, but it also has a theme of how to improve communication with the boys in your life and raise them to be good communicators as adults."
Auten estimates she spent about ten years writing and cataloging the quotes and stories about her boys. A few years ago, she completed the manuscript but did not know how to get it published.
"Publishing a book was always a goal of mine, but I was so lost in the process," said Auten, who credited the Central Coast Writer's Conference and Kary Oberbrunner, an author, publisher and coach, for helping turn her manuscript into a published book. "Publishing this book was like giving birth. You have all these months of anticipation, planning and stretching beyond your limits, but at the end, you have this amazing item to hold up to the world. It is such a rewarding feeling, not only to call myself an author, but to have reached this goal I set for myself."'
Auten, who starts her 19th year of teaching at Allan Hancock College this fall, hopes people can have more fun and connective relationships with boys by reading her memoir.
"People will want to read this book because it will make them laugh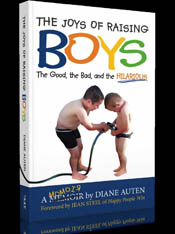 until they snort while simultaneously educating themselves on how to better connect with the boys in their lives," said Auten. "Anyone around little boys has funny stories. I just wrote them down. We all need joy and laughter in our lives and this book brings both."
Organizers of the Author Academy Awards started the contest as a way to maintain the excellence and integrity of the book publishing industry, and raise awareness that the stories being told and the authors writing them are worth people's attention. The top-10 finalists in each category are invited to speak at a red carpet session in late October in Ohio.
"In my wildest dreams, I never thought I would be an author, let alone a finalist for a global author award. It has been such a surreal experience, and one that has been so amazing."
People can support Auten by visiting the contest's website, www.authoracademyawards.com/finalists2018 and participating in the online voting portion of the award evaluation. People can vote for Auten's book in the Memoir category.
- AHC -
The Joys of Raising Boys: The Good, the Bad and the Hilarious, a memoir written by Allan Hancock College professor Diane Auten (pictured above) is a finalist for the 2018 Author Academy Awards.