Your Future is Promising!
The Hancock Promise provides local high school graduates with a year of free tuition at Allan Hancock College! The Promise is open to all students who enroll at Hancock immediately after graduating from a high school located in the Allan Hancock Joint Community College District. Students who are home-schooled or completed their GED through a local adult education program within the district (GED and HiSET graduates) are also eligible.
Benefits for students include:
More than $1,200 in tuition and fees during first year at Allan Hancock College
Early registration for classes
Personalized counseling for academic success
Free tutoring and other academic support services
What kind of Hancock Promise student are you?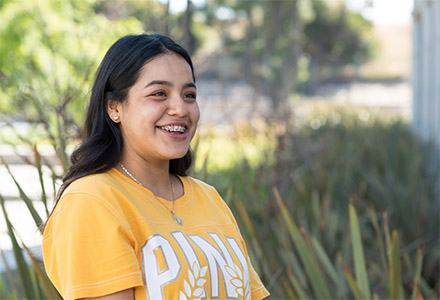 High School SeniorI'm currently in High School or adult school and will graduate this year.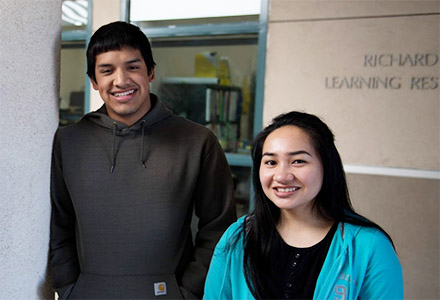 First-Year Promise StudentI'm a recent High School (GED or HiSET) graduate currently in my first year of college at Hancock.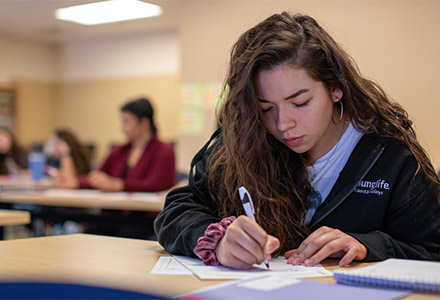 Extended Promise StudentI've completed my first year of college as a Promise student.
---
Resource Guide for the Promise
Join Us at Hancock! is a digital guide just for you. It identifies programs and services to meet your needs as a Hancock Promise student and includes a special Promise Calendar with key dates to follow.
Download your Join Us at Hancock! digital guide to find out how to access:
Free laptops and graphing calculators
Housing and food resources
Free printing, tutoring, and other academic support services
Career support services
Free health services
Financial Aid
Academic Counseling
Applications for support programs and services
Check out the class schedule here.
Keep us posted. Let us know your questions. Please feel free to contact us at 805-347-7550 or promise@hancockcollege.edu and thank you for choosing Allan Hancock College!