Events
Interested in seeing what is happening at the library? Check out the library calendar below!
Want to schedule a library orientation for your class? After you check the calendar, schedule your orientation here:
Schedule a Library Orientation
New for Fall 2020: the library now has an online orientation! Visit Library Services and scroll down to "Online Orientation" to view and complete the three modules!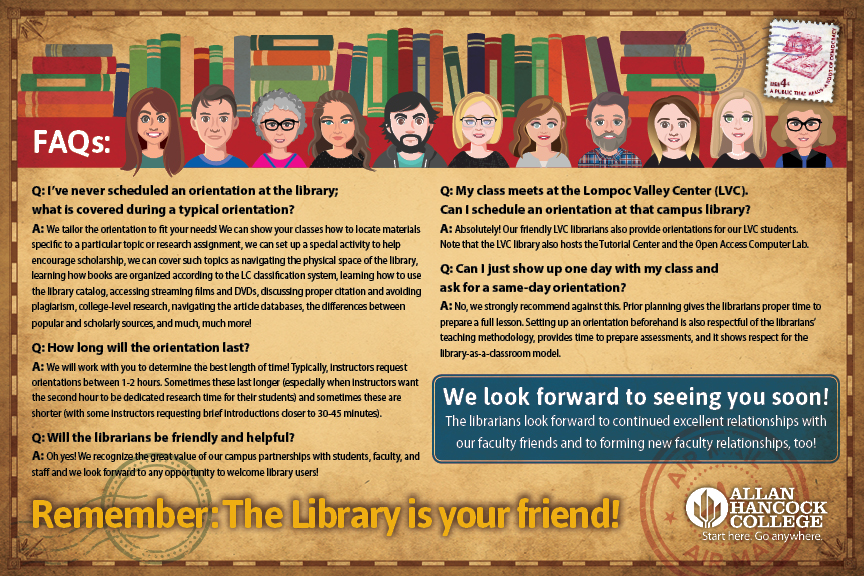 TEXTBOOK LENDING/BOOKS FOR BULLDOGS
Beginning this fall, the library is now the home of the textbook lending program Books for Bulldogs. This is a service that allows AHC students to request textbooks for the duration of the semester. Beginning August 10, 2020, students will have the opportunity to place holds on items. More information about the program can be found at https://www.hancockcollege.edu/booklending/. Be sure to place your request early, as supplies are limited!
STUDY SPACE AT THE LIBRARY
This fall, the library lobby will be open as a study space. AHC students may schedule up to two hours at a time in the study space and reservations will be required in advance. The hours of the library study space are as follows:
Mondays: 9 a.m. - 5 p.m.
Tuesdays: 9 a.m. - 7 p.m.
Wednesdays: 9 a.m. - 7 p.m.
Thursdays: 9 a.m. - 5 p.m.
Fridays: 9 a.m. - 1:30 p.m.
Saturdays-Sundays: Closed
More information to follow soon!
BACK AT THE LIBRARY: REQUEST AND PICK UP BOOKS
Students, faculty and staff looking to borrow circulating library books will shortly be able to place a hold for those materials in the library catalog. Once a hold request has been submitted, the student or staff member will be notified when the items are available for pick-up.
Looking for access to course textbooks? Check the library catalog to see if you can borrow your book through the Books for Bulldogs collection. If not, see below for information on how to request digital access to textbooks.
COVID-19 COMMUNITY REFLECTION PROJECT
We are living through extraordinary times due to the COVID-19 pandemic. Everyone is reacting and reflecting in their own way, and we would like to hear from you. The AHC Library is seeking to collect our student's and our community's reflections on this time, with the goal of preserving and sharing these for the future. Please take a moment and share your reflections with us by following the link below. Thank you for your time and participation!
https://forms.gle/yMy9FVhPTR5v6FW79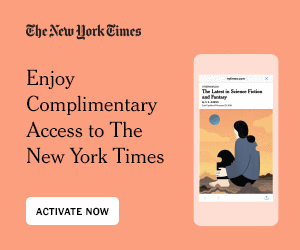 READ THE NEW YORK TIMES AND WALL STREET JOURNAL FOR FREE!
You can now enjoy complimentary digital access to the New York Times and the Wall Street Journal with unlimited access to articles, news, videos and multimedia*.
To set up your New York Times account for the first time, you must be on our campus internet network. Click on the image below, and follow the steps as directed on the webpage accessnyt.com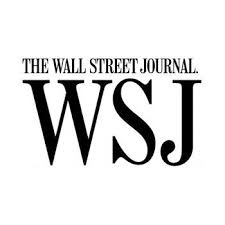 To set up your
Wall Street Journal
account for the first time, s
tudents, faculty and staff can activate their WSJ mem
berships via this URL:
https://partner.wsj.com/partner/hancockcollege
If you are having trouble creating an account, or have any questions, please chat with us or email
lrc-staff@hancockcollege.edu
and we will be happy to help.
(*Ask the library about restrictions including crosswords and date ranges.)
OVERDRIVE FOR AHC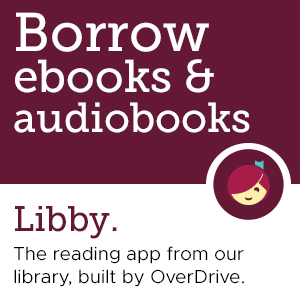 Welcome to OverDrive, AHC! OverDrive is a free ebook and audiobook borrowing service. Check out many new and exciting selections (over 5,000 ebooks and audiobooks!) unique to AHC's virtual shelves. Begin browsing by going to https://hancockcollege.overdrive.com/ and then download the Libby app to read these books and listen to audiobooks on your phone or other device. To get started, select AHC as your library. Contact us with any questions!
GET ACCESS TO EVEN MORE EBOOKS AND AUDIOBOOKS THROUGH THE SANTA MARIA PUBLIC LIBRARY AND OVERDRIVE
Get access to even more ebooks and audiobooks on Overdrive through the Black Gold Cooperative Library System. Residents of Santa Barbara County and San Luis Obispo County can now fill out a form to get a library e-card and immediately start borrowing digital materials, including thousands of ebooks and audiobooks on Overdrive. Fill out the form here. Users can access Overdrive materials on Libby from both the AHC Library and the Santa Maria Public Library (just make sure to add both libraries on Libby). See below for an image of the public library e-card application.
FRIENDS OF THE AHC LIBRARY BOOK CLUB
Friends of the Library Book Club:

The Friends of the Allan Hancock College Library invites all staff and faculty to participate in timely discussions, develop relationships with peers and mentors, gain a fresh perspective, and re-energize as a team, all through a monthly Book Club! We will be reading a variety of genres to include a mix of fiction and non-fiction. The November Book Club pick is Jane Eyre by Charlotte Bronte and the December pick is Mexican Gothic by Silvia Moreno-Garcia.
This opportunity can earn you Professional Development hours. Can't attend the meetings but want to join the book club? Current faculty and staff can join the conversation via Canvas! Please contact Vickey Smith at

vickey.smith@hancockcollege.edu or call 805-922-6966 ext. 3224 for more information.

FREE LECTURE SERIES AT AHC!
In February and March of 2020, the Friends of the AHC Library sponsored a series of free lectures presented by AHC faculty on the topic of the play Julius Caesar (in conjunction with PCPA's production of it). Missed the lectures? Enjoy Dr. Omidsalar's lecture on tyranny here:
Missing your AHC family? See more lectures from the Friends of the Library-sponsored lecture series "Captain G. Allan Hancock -- Man on the Go," presented by Dr. Roger Hall in the fall of 2018.
View Lecture 1 of "Captain G. Allan Hancock -- Man on the Go"
View Lecture 2 of "Captain G. Allan Hancock -- Man on the Go"
View Lecture 3 of "Captain G. Allan Hancock -- Man on the Go"
View "WWI: A Centennial Perspective"