Health & Wellness Resources

Sections:
Addiction, Recovery, & Sober Living Homes
The health center offers a wide range of services for the students, including but not limited to medical services, health counseling, crisis and personal counseling, and provides you with additional community resources if needed.
Santa Maria location is in Room W-12 ext. 3212
Lompoc Valley Center is in Room 1-109 ext. 5207
805-439-1797
info@slonoorfoundation.org
https://slonoorfoundation.org/
If you are uninsured, you may be eligible for free medical, vision, and dental care at the SLO Noor Health Clinics.
Si no tiene seguro, puede ser elegible para atención médica, de la vista y dental gratuita en SLO Noor Health Clinics.
805-963-3303
info@seeintl.org
https://www.seeintl.org/
SBVC provides free comprehensive eye exams, eyeglasses, medications, and medically necessary eye surgery to qualified low-income individuals.
SBVC es un programa que ofrece exámenes de la vista gratuitos, anteojos, medicamentos y cirugía ocular médicamente necesaria para personas calificadas de bajos ingresos.
805-708-6173
moreinfo@healthypeoplehealthytrails.org
https://healthypeoplehealthytrails.org
Healthy People Healthy Trails offers an event calendar of hikes and walks in the community, maps of easy walks to get started, and a prescription for outdoor activity that you can give to yourself. We invite you to connect to an active life and connect to the outdoors!
El programa Gente Saludable Rutas Saludables ofrece un calendario de eventos para excursiones y caminatas en su comunidad, mapas de caminatas fáciles para principiantes, y una "receta médica" para hacer actividades al aire libre que usted mismo/a puede recetarse. ¡Le invitamos a conectarse con una vida activa al aire libre!
The Center for Health and Prevention provides free to low-cost family planning services and reproductive/sexual health services to men, women, teens, and undocumented individuals. We accept CenCal and are open to ALL! Walk-ins welcome and same-day appointments available. Services offered in Spanish
Contact:
Arroyo Grande: 805-489-4026

Monday – Friday: 8:30 a.m.-5:30 p.m.

San Luis Obispo: 805-544-2478

Monday – Friday: 8:30 a.m.-5:30 p.m.
Services include, but not limited to:
Pregnancy Testing & Counseling

All Contraceptive Methods
Testing & Treatment for Sexually Transmitted Infections (STI)
Clinical Breast Exams & Referrals for Free Mammograms
Pap Smears
Genital Exams
Menopausal services
Sexual Health Education
Colposcopy /Cryotherapy for Treatment of Abnormal Pap Tests
The Teen Wellness Program
The health center is a great resource for students who are seeking counseling while at school and have a busy schedule. Those who experience stress, anxiety, and depression for two or more weeks and are beginning to have sad, hopeless, anxious, depression, and other disturbing thoughts should consider talking to a counselor for additional help.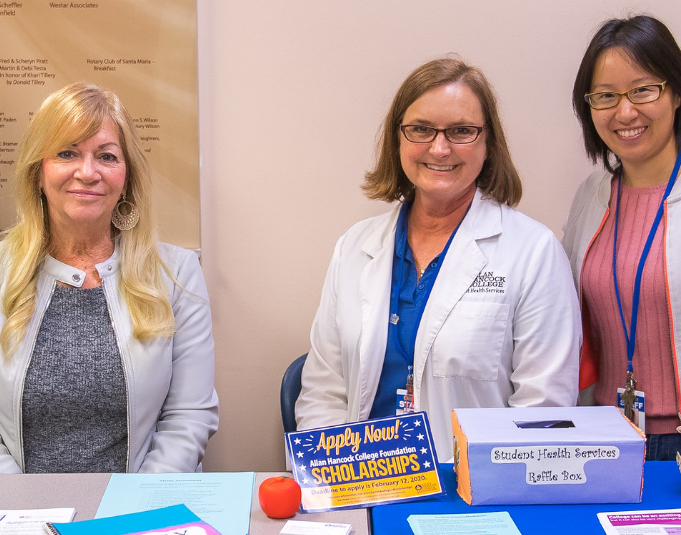 While utilizing the counseling services, check out the variety of meditations online accessible to all students and are free to download so you can hear them at your convenience!
For those students who pay the health fee can meet with a counselor up to 10 times per semester. Contact them immediately to get your appointment as soon as possible.
Central Coast Hotline: (800) 783-0607 24/7 confidential and free support
Central Coast Hotline is a confidential mental health guidance, crisis and suicide prevention telephone line which also provides mental health resource information. Central Coast Hotline strives to reduce stigma, to educate and inform our community about mental illness – what it is and what it is not.
Central Coast Hotline may refer callers with other needs to 2-1-1, the universal three digit dialing code operated locally by United Way. This is a free information and referral service which connects individuals and families with community resources.
For non-crisis calls, Central Coast Hotline may also refer callers to the California Peer Support WarmLine at 855-845-7415.
One of the biggest reasons people don't seek help or support when they are struggling with a mental health challenge is because of the stigma and shame associated with it. YouthWell focuses on education, support, prevention and early intervention (PEI), connecting youth and families to mental health and wellness resources before the crisis. YouthWell seeks to simplify access to mental health and wellness resources for youth ages 10-25 and their families, making solid connections through warm handoffs.
1-800-944-4773 ext:1 (Spanish) ext:2 (English)
support@postpartum.net
https://www.postpartum.net/
Do you provide unpaid care for an adult family member with a brain impairment or an older adult with a chronic health condition? Does your loved one depend on you for safety, personal care, meals, laundry, finances and/or shopping and errands? Do you feel responsible for your loved one's health and well-being? For more information on resources available through Coast Caregiver, please call (805) 569-8950, ext. 1.
The health center provides a safe and nonjudgmental environment for those who have experienced sexual assault. Click the "Sexual Assault information" for more detailed information and resources on the different help for students of Allan Hancock College. Please know you are not alone, we are here to help and provide you with the proper tools needed.
A few other services provided for the students in the health service are:
Acupuncture and massage therapy
Referral to low-cost clinics
HIV testing by appointment
Assistance with student accident insurance claims/forms
TB screening
Eating disorder information and screening
Men's health information
Vision and hearing screening
Simplify: Work one-on-one with licensed and certified agents to quickly and easily determine insurance needs and identify the insurance plan that best meets each student's individual needs.
Save Time: A single phone call provides information and access to a variety of major California carriers and health plans, including Covered California.
Save Money: Expert guidance and assistance to determine eligibility for subsidies or Medi-Cal.
Quick Resolution: KeenanDirect agents can complete insurance applications over the phone.
For complimentary assistance please refer students to call 1.844.580.6857 or visit our website at www.keenandirect.com for assistance.
Resources:
Keenan Direct Blog: Insurance 101
Medi-Cal is California's Medicaid program. This is a public health insurance program which provides needed health care services for low-income individuals including families with children, seniors, persons with disabilities, foster care, pregnant women, and low income people with specific diseases such as tuberculosis, breast cancer, or HIV/AIDS. Medi-Cal is financed equally by the state and federal government.
Contact ​(800) 300-1506 for more information or to apply. Check out the Learning Center for more information
Looking for more help? Contact the Santa Barbara County Department of Social Services
ECHECKUP TO GO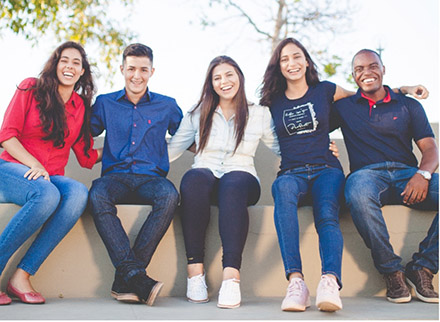 We are committed to you academic and personal success. These programs below provide personal feedback in under 30 minutes.
Access these confidential campus resources:
Learn to create your own path
Be empowered to achieve your goals
Build life skills beyond the classroom
SEXUAL VIOLENCE PREVENTION PROGRAM (SVPP)
*If you need proof that you completed any of the above programs, please make sure to complete the Electronic Verification of Completion at the end of the program's feedback pages.
The Central Coast Rescue Mission offers an extensive Life Recovery Program. It is a free, 8 – 12 month, residential Christian based, a smoke-free recovery program that provides Biblically-based structure and applied discipline for living an overcoming life. Our program provides individual counseling and case management as well as daily classes that include: ACES (Adverse Childhood/Carried Experiences), ministry training, renewing the mind in Christ, anger management, GED studies, and classes dealing with Biblical and Spiritual issues.
If you would like additional information about the Central Coast Rescue Mission's Life Recovery Program, please call (805) 614-0220.
LAGS Recovery Centers, Inc. offers intensive outpatient treatment for those with substance abuse and mental health issues. We provide Intensive outpatient treatments, Holistic Treatment planning and Medication Assisted Treatment.
Main Services include Addiction Treatment & Recovery Supports, Outpatient Treatment, Drug Testing, Substance Use Counseling – individual and groups, Family counseling and supports, Daily Life Skills, Parenting Education, and Relationship Workshops. For more information, please contact (805) 332-4568.
Social Model Detox

Residential program that provides 7-14 day acute detoxification, while attending private counseling sessions
24 hour staff supervision and support, through local treatment providers in the community
12 step program and aftercare
Alcoholism Treatment, Call (844) 252-0869 to get connected to a treatment center. You do not have to struggle alone, get in touch with a treatment provider for more information.
"Offers a variety of counseling and drug testing services to adults and adolescents in the Santa Barbara County. Working closely with the courts, probation, and Santa Barbara Alcohol and Drug programs."
"Program designed for pregnant and parenting women with dual diagnosis issues:
Assist women and Thier children who have been affected by substance abuse. With also providing them with housing for a limited time if the client needs more then outpatient treatments.