Mental Health & Wellness Resources
Campus Resources
The health center offers a wide range of services for the students, including but not limited to medical services, health counseling, crisis and personal counseling, and provides you with additional community resources if needed.
Santa Maria location is in Room W-12 ext. 3212
Lompoc Valley Center is in Room 1-109 ext. 5207
The health center is a great resource for students who are seeking counseling while at school and have a busy schedule. Those who experience stress, anxiety, and depression for two or more weeks and are beginning to have sad, hopeless, anxious, depression, and other disturbing thoughts should consider talking to a counselor for additional help.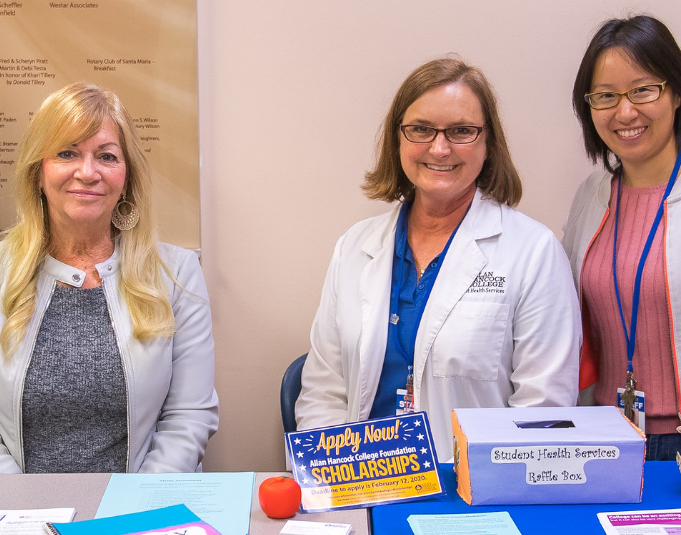 While utilizing the counseling services, check out the variety of meditations online accessible to all students and are free to download so you can hear them at your convenience!
For those students who pay the health fee can meet with a counselor up to 10 times per semester. Contact them immediately to get your appointment as soon as possible.
One of the biggest reasons people don't seek help or support when they are struggling with a mental health challenge is because of the stigma and shame associated with it. YouthWell focuses on education, support, prevention and early intervention (PEI), connecting youth and families to mental health and wellness resources before the crisis. YouthWell seeks to simplify access to mental health and wellness resources for youth ages 10-25 and their families, making solid connections through warm handoffs.
Community health workers (CHWs) and Promotores are at the center of everything we do. Each year, El Sol serves over 50,000 community residents through its programs led by CHWs and promoters. El Sol has been serving the Inland Empire for more than 30 years working to achieve positive, measurable change. El Sol offers foundations and other organizations technical assistance on the development and implementation of CHWs and Promotores programs to identify and target community priorities.
El Sol provides home visitation with trained professionals who give parent coaching and comprehensive resource referrals in the home and community. Home visitation has proven through research to be effective in reducing child abuse and neglect, improving child development, reducing preterm births, improving maternal and child health, increasing school readiness, reducing reliance on public financial benefits, and reducing crime. It is an invaluable model for improving family outcomes, preventing expensive crisis-based intervention, and triaging families to appropriate and needed services. Some of the areas of El Sol's expertise include: knowledge & awareness in family strengthening strategies, team building, community collaboration, sustainability and performance improvement.
The health center provides a safe and nonjudgmental environment for those who have experienced sexual assault. Click the "Sexual Assault information" for more detailed information and resources on the different help for students of Allan Hancock College. Please know you are not alone, we are here to help and provide you with the proper tools needed.
A few other services provided for the students in the health service are:
Acupuncture and massage therapy
Referral to low-cost clinics
HIV testing by appointment
Assistance with student accident insurance claims/forms
TB screening
Eating disorder information and screening
Men's health information
Vision and hearing screening
Community Resources
ALCOHOL & SUBSTANCE use information
The Department of Behavioral Wellness offers services for Medi-Cal beneficiaries struggling with alcohol and drug use.
For Medi-Cal beneficiaries, call the access line for a Medical Detox 1 (888) 868-1649
Social Model Detox

Residential program that provides 7-14 day acute detoxification, while attending private counseling sessions
24 hour staff supervision and support, through local treatment providers in the community
12 step program and aftercare
Alcoholism Treatment, Call (844) 252-0869 to get connected to a treatment center. You do not have to struggle alone, get in touch with a treatment provider for more information.
Out-Patient
"Offers a variety of counseling and drug testing services to adults and adolescents in the Santa Barbara County. Working closely with the courts, probation, and Santa Barbara Alcohol and Drug programs."
Sober Living Homes
"Program designed for pregnant and parenting women with dual diagnosis issues:
Assist women and Thier children who have been affected by substance abuse. With also providing them with housing for a limited time if the client needs more then outpatient treatments.