Learn Vineyard Management Practices From a Wine Industry Leader
Learn Vineyard Management Practices From a Wine Industry Leader
Two viticulture operations courses offered this summer.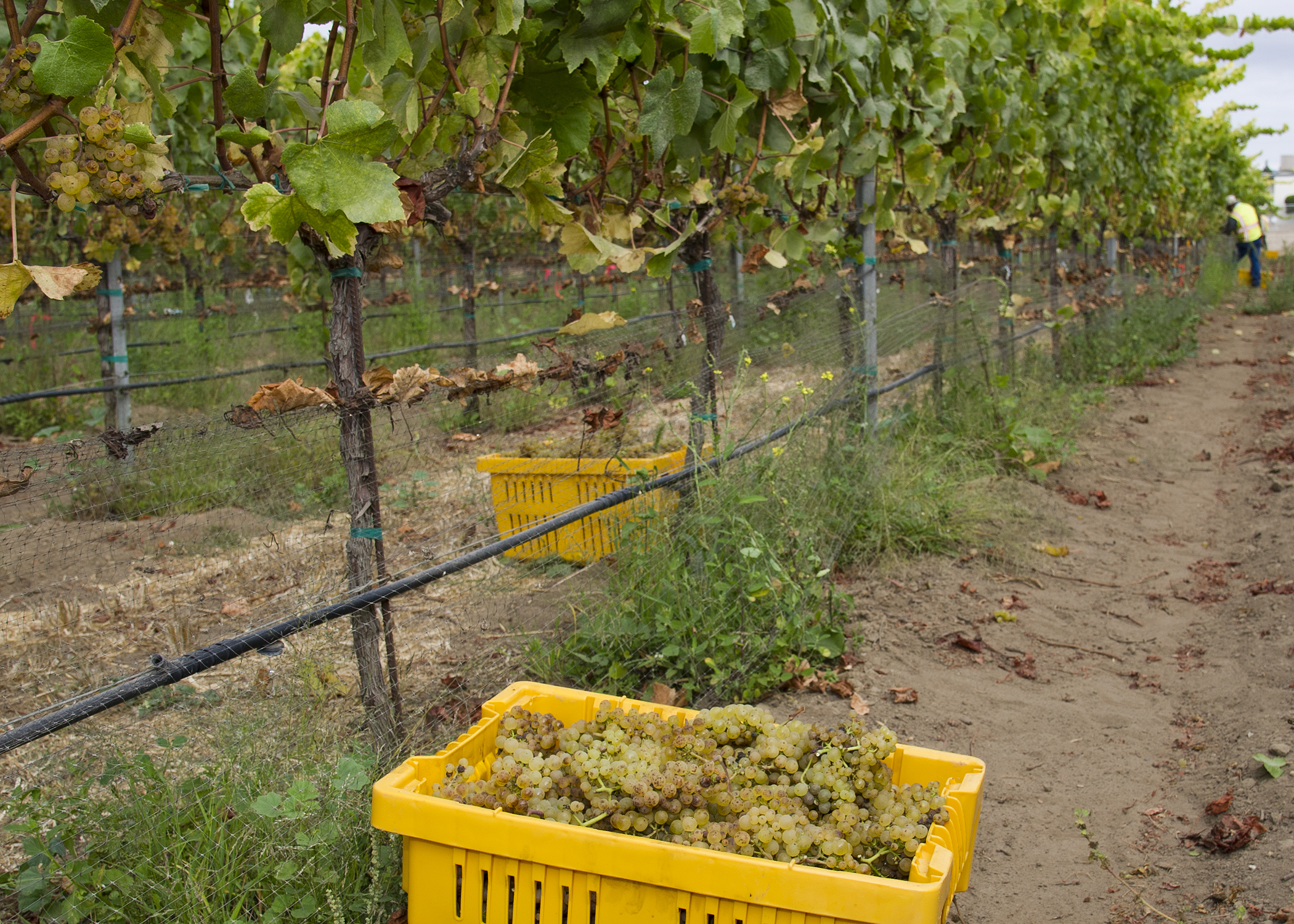 JUNE 5, 2014 -- If you want to learn about the wine industry, you have the perfect opportunity to harvest information this summer at Allan Hancock College. Students will be able to learn basic and advanced vineyard practices from Richard Fuller, the San Luis Obispo Country Wine Industry's Wine Grape Grower of the Year in 2008.
Fuller will teach AG 122 – Viticulture Operations 3, as well as AG 142 – Viticulture Operations 6 during the summer at Hancock. Both eight-week courses start June 19 and run through August 7. The classes meet on Thursdays from 9 a.m. to 2:50 p.m. on the Santa Maria campus.
"The classes are ideal for people thinking about entering or are already a part of the industry. They are hands-on courses taught by a vineyard manager with more than 40 years of experience," said Alfredo Koch, Ph.D., the agribusiness program coordinator.
Fuller started in the business in 1972 at Paul Masson Vineyards in Soledad, where he founded a private vineyard research lab and managed a nearly 2,000 acre vineyard. He joined Continental Vineyards, which is now Shimmin Canyon Vineyard, in Paso Robles in 1977. He continues to serve as Shimmin's vineyard manager. He is a firm believer in sustainable farming and a pioneer in erosion control. Currently, he is a board member of the Paso Robles Wine Country Alliance.
"He knows better than anyone how important pre-harvest vineyard work is to ensuring a successful harvest. Students will learn from an expert and an industry leader."
The courses focus on vineyard practices for the summer season. AG 122 students learn canopy management, crop load assessment and adjustment, pest and disease monitoring and management, weed control, irrigation and grape quality improvement techniques. AG 142 is for students who have completed AG 122. They will be taught advanced practices, including vine research trials, budgeting and equipment operation and maintenance.
The college will also offer AG 156 – Intro to Environmental Horticulture. The course focuses on nursery operations, landscaping, turf management and floral industries. The class meets on Tuesdays from 9 a.m. to 2:50 p.m. on the Santa Maria campus. Master Gardeners Program Director Maria Murrietta will be the instructor.
The three agribusiness courses are among the nearly 400 classes offered at Hancock this summer. Four-, six-, and eight-week classes are scheduled on site at the Santa Maria campus and the Lompoc Valley and Vandenberg Air Force Base centers. Classes begin the week of June 16. More than 100 online credit classes are also being offered.
To register online, visit www.hancockcollege.edu and log on to the myHancock student portal. Click the Student tab, then Register/Add/Drop Search Classes. All California residents pay a $46 per credit enrollment fee. Financial aid is available. To see if you qualify, contact the Santa Maria campus financial aid office at 1-805-922-6966 ext.3200 or finaid@hancockcollege.edu.
For more information, call the Admissions & Records office at 1-805-922-6966 ext. 3248, toll free in Santa Barbara and San Luis Obispo counties at 1-866-DIAL-AHC (342-5242) ext. 3248.
- AHC -
Caption: Agribusiness students will receive hands-on experience this summer in AG 122 and AG 142. Allan Hancock College has a four-acre vineyard on the Santa Maria campus where the grapes are harvested and crushed in the campus winery.