Early Childhood Studies Classes Enhance All Career Options
Early Childhood Studies Classes Enhance All Career Options
Eight ECS classes offered this summer.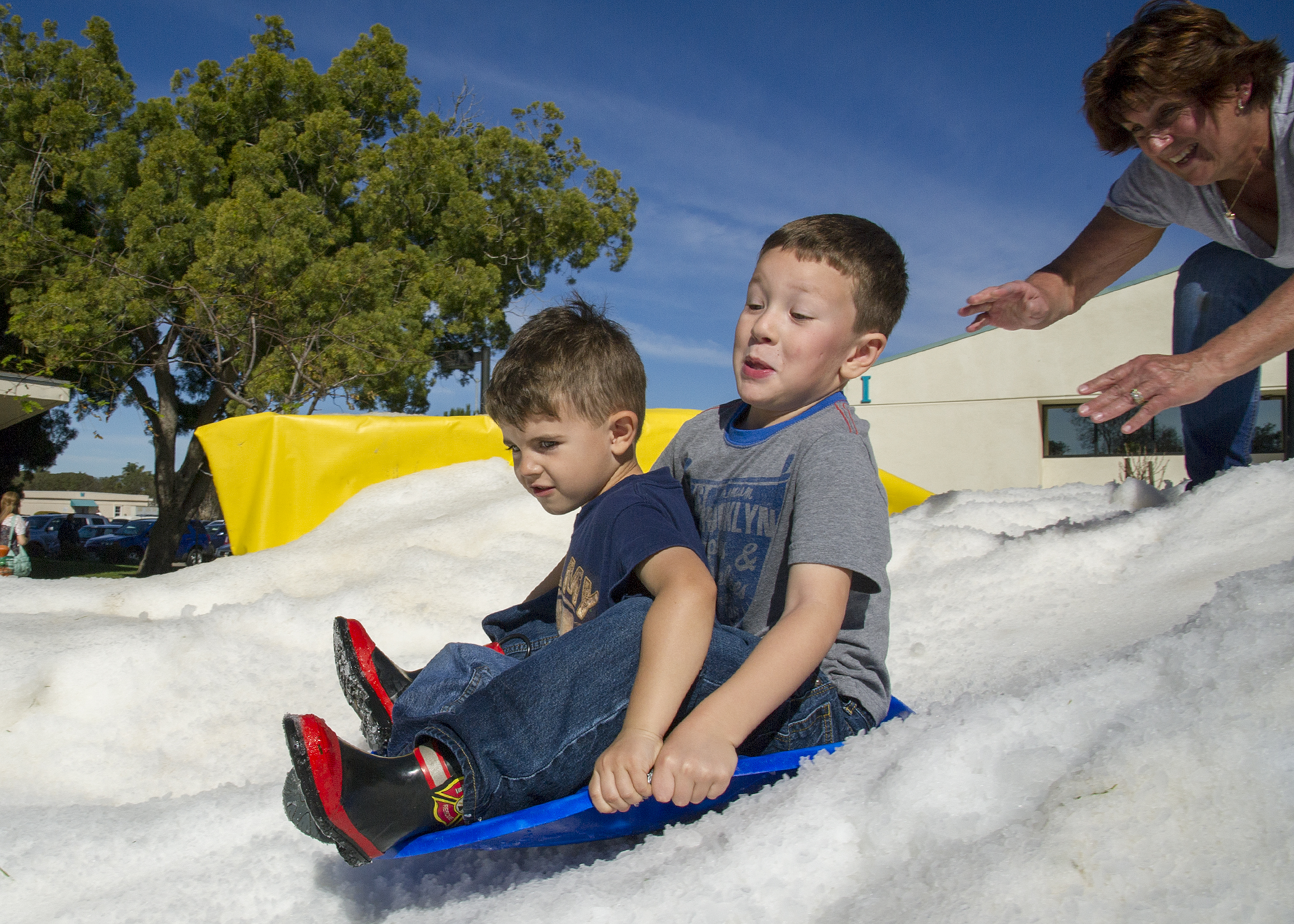 JUNE 9, 2014 -- Whether you plan to become a teacher, police officer, counselor or parent, understanding and successfully interacting with children is essential. A total of eight early childhood studies classes are being offered this summer at the Allan Hancock College Santa Maria campus and Lompoc Valley Center.
"The classes we are offering are part of the core classes required for our early childhood studies degree," said program coordinator and lead instructor Judith Dal Porto. "Students responding to a survey specifically said they wanted more ECS classes offered in Lompoc. This is their opportunity to take key courses closer to home."
Four entry-level early childhood studies classes are being offered this summer: ECS 100 (Child Growth and Development), ECS 101 (Child, Family and Community), ECS 102 (Child Health, Safety & Nutrition), and ECS 104 (Principles and Practices). ECS 104 is a six-week course, while the other three are eight-week classes.
Students who have already completed ECS 100 may also take ECS 105 (Observation and Assessment), which will take place at the Lompoc Valley Center on Tuesdays and Thursdays from 6-9:05 p.m.
The ECS program is designed to serve as a launching point for students interested in careers as teachers, social services workers, child psychologists and other related fields. The program offers five degrees, five certificates and the opportunity for guaranteed transfers into the University of California and California State University systems.
"There's more to the program than taking care of or studying children," explained Dal Porto. "We all interact with children and families at some point in our lives. So knowing the best ways to interact with children and how to help support their emotional and physical growth are going to help in any career."
According to the Employment Development Department, child, family and school social workers in Santa Barbara County earned a median annual salary of $46,463 in 2013. The department predicts the industry will experience a 16.7 percent increase in employment in Santa Barbara County through 2020.
Summer classes begin the week of June 16. You may register for classes through June 15 online at www.hancockcollege.edu or email jdalporto@hancockcollege.edu for more information.
- AHC -
Caption: Learning how to interact with children is one of the many benefits of taking early childhood studies classes. A total of eight ECS classes are being offered this summer by Allan Hancock College at the Santa Maria campus and Lompoc Valley Center.