Hancock Launches Online Manufacturing Safety Course for Employers and Employees
Hancock Launches Online Manufacturing Safety Course for Employers and Employees
Earn industry-recognized safety certification.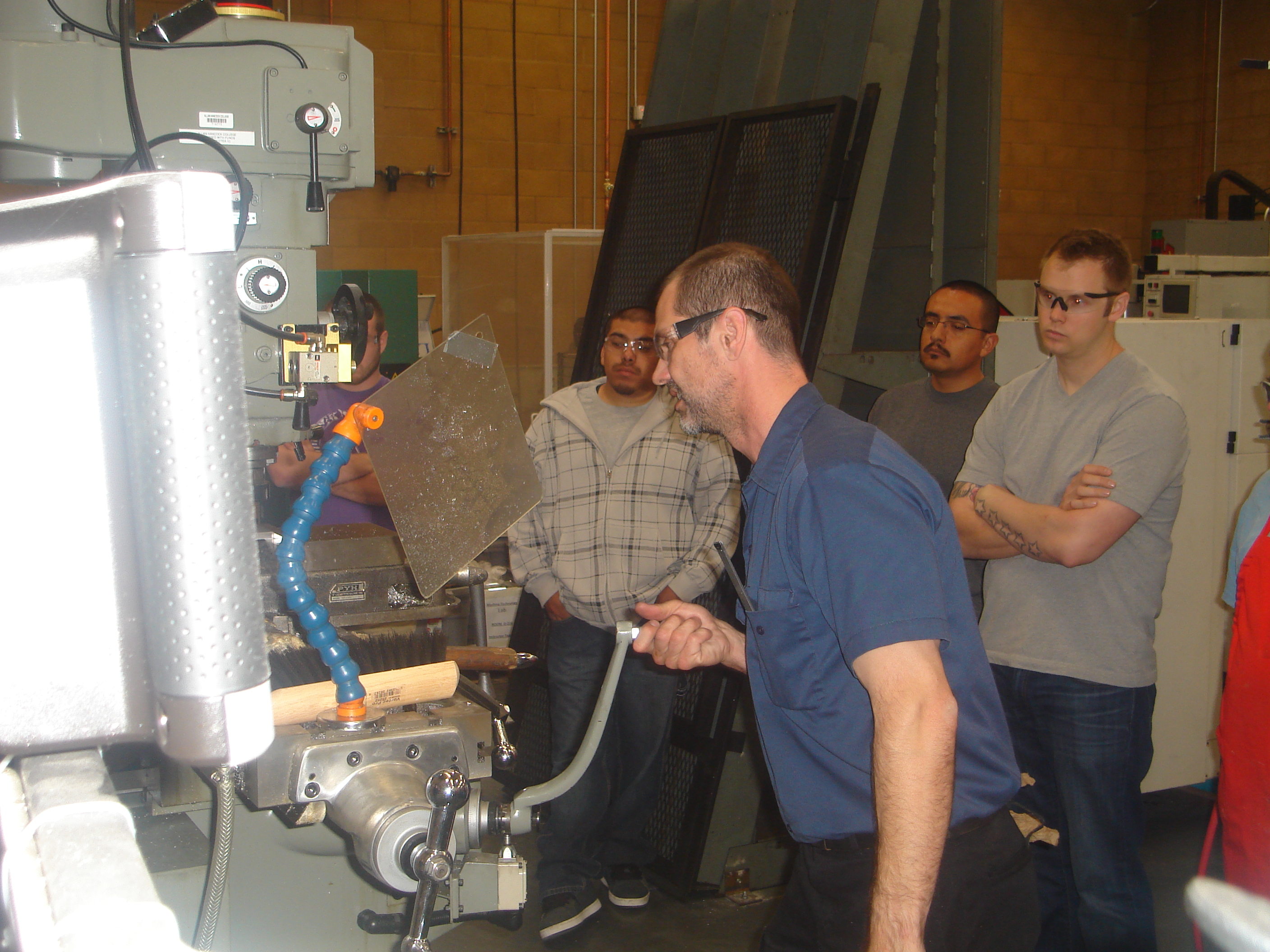 JULY 7, 2014 -- The demand for machining and other manufacturing-related employees is expected to increase by 22 percent through 2020 in Santa Barbara County according to the California Employment Development Department. Allan Hancock College is joining the effort to help supply high-skilled workers to the growing industry.
The college has launched an online manufacturing safety course this fall. Introduction to Safety (MT 301) will teach employees and potential employees about working in confined spaces, working with hazardous materials, storing flammable materials, record keeping and other key safety regulations. The two-unit class begins the week of August 18, and requires two hours of online work each week.
Hancock has partnered with the Manufacturing Skills Standards Council (MSSC) for the course. Students will be able to earn an industry-recognized safety certificate from MSSC's Certified Production Technician (CPT) program.
"The new safety course is a great opportunity for students and employers," said machining and manufacturing assistant professor Robert Mabry. "Short-term certificates like the CPT are important because they are industry-recognized and prove those who complete the course have mastered core technical skills related to high-demand jobs."
The program is endorsed by the National Association of Manufacturers and the U.S. Division of the International Organization of Standardization (ISO), as well as accredited by the American National Standards Institute (ANSI).
Mabry works closely with local manufacturers and believes they will recognize the advantages of having their current and new employees take the course.
"Workplace injuries can be very costly to the employee and employer. One of the biggest expenses of doing business in California is the cost of workmen's compensation insurance," he said. "Introduction to Safety (MT 301) will reassure employers and insurers their employees will receive the best workplace safety training available."
MT 301 is the first of four online safety courses to be offered at Hancock. Three additional online classes will be added in following semesters. Those who earn certificates in all four courses will be awarded the MSSC Certified Production Technician certificate, a real advantage over other job applicants.
"Allan Hancock College is doing its part to fill the statewide gap in workforce education. Adding courses that focus specifically on core technical skills like safety and maintenance will significantly improve the quality and competency of the local workforce," Mabry added.
According to the California EDD, the median salary for a machinist in Santa Barbara County in 2013 was $44,289, which was about 10 percent higher than the state average. The median annual salary for an industrial machinery mechanic in 2013 was $52,959 in Santa Barbara County.
- AHC -
Caption: Allan Hancock College is debuting an online manufacturing safety course (MT 301) in the fall. The class is starting as the college prepares to open its new state-of-the-art $17.6 million Industrial Technology complex. Instructor Dan Howard demonstrates the proper use of equipment to students in the new machining lab.