Course Catalog
Allan Hancock College Catalog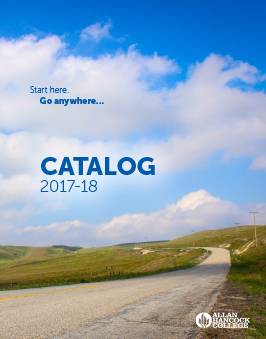 Previous PDF editions of the Allan Hancock College Catalog are available:
ESL Spotlight
Maria Arroyo
ESL Student

"As a student, my academic journey seemed discouraging and at times impossible to achieve. With the help of the excellent instructors in the credit ESL program I have acquired proficiency in English allowing me to complete my general education. This is the key to my future success in nursing."
Submit a Testimonial »
We're Changing
the Odds!