Course Catalog
Allan Hancock College Catalog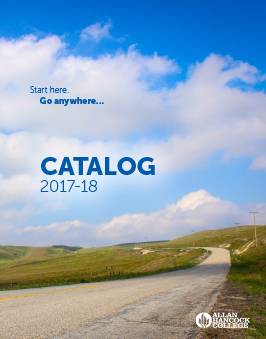 Previous PDF editions of the Allan Hancock College Catalog are available:
SPOTLIGHT
Brandon Paige
Wildland Fire Tech Instructor

"As an instructor at Allan Hancock College I am fortunate to work with an outstanding group of people who all care equally about providing the best training possible. The fire technology program is outstanding and continues to improve each year."
We're Changing
the Odds!