Course Catalog
Allan Hancock College Catalog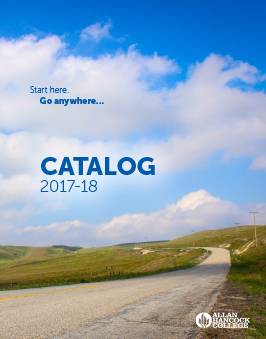 Previous PDF editions of the Allan Hancock College Catalog are available:
SPOTLIGHT
Jose Alvarez
Agribusiness

"Allan Hancock College is truly an amazing community college, especially when you give yourself the opportunity to get involved. After returning from overseas as a member of the U.S. Marines, I discovered the agribusiness program at Hancock. The faculty and staff are so helpful and encouraging. The facilities in the new Industrial Technology Complex are top of the line. Hancock is truly a start here, go anywhere campus."
Submit a Testimonial »
We're Changing
the Odds!