Allan Hancock College Presents: "Embracing The Bay: Images of Morro Bay Estuary" by Virginia Mack
Allan Hancock College Presents: "Embracing The Bay: Images of Morro Bay Estuary" by Virginia Mack
One-woman art exhibit on display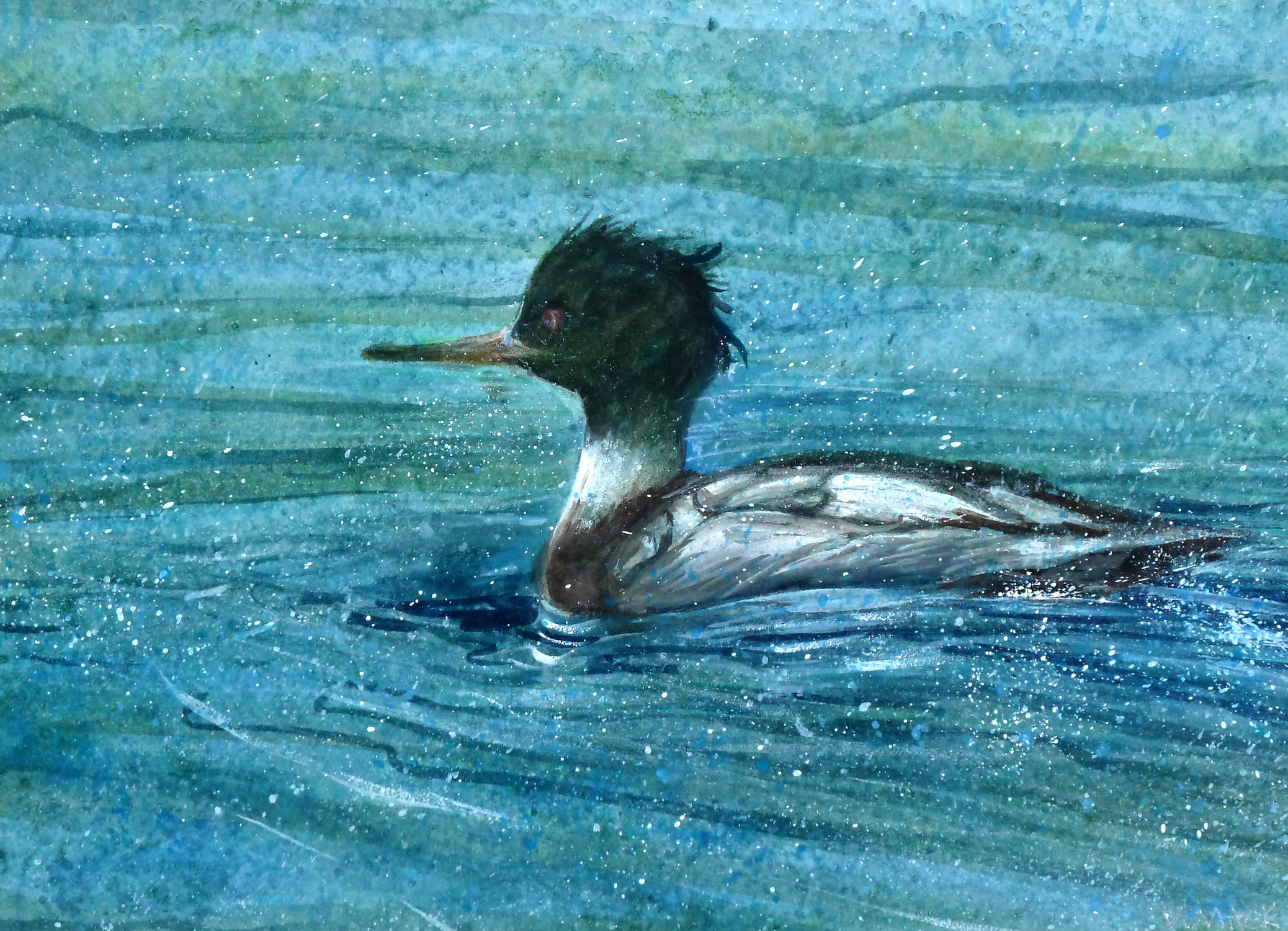 SEPTEMBER 3, 2014--New images painted by Allan Hancock College art instructor Virginia Mack are featured in her one-woman exhibit, "Embracing the Bay," showing at the Ann Foxworthy Gallery on the college's Santa Maria campus through October 2.
Painting birds from a kayak is a challenge Mack sets for herself at least three times each week, as she captures the life and light of the Morro Bay Estuary in gesture studies and finished watercolors. Mack has painted Morro Bay for years. Together, she and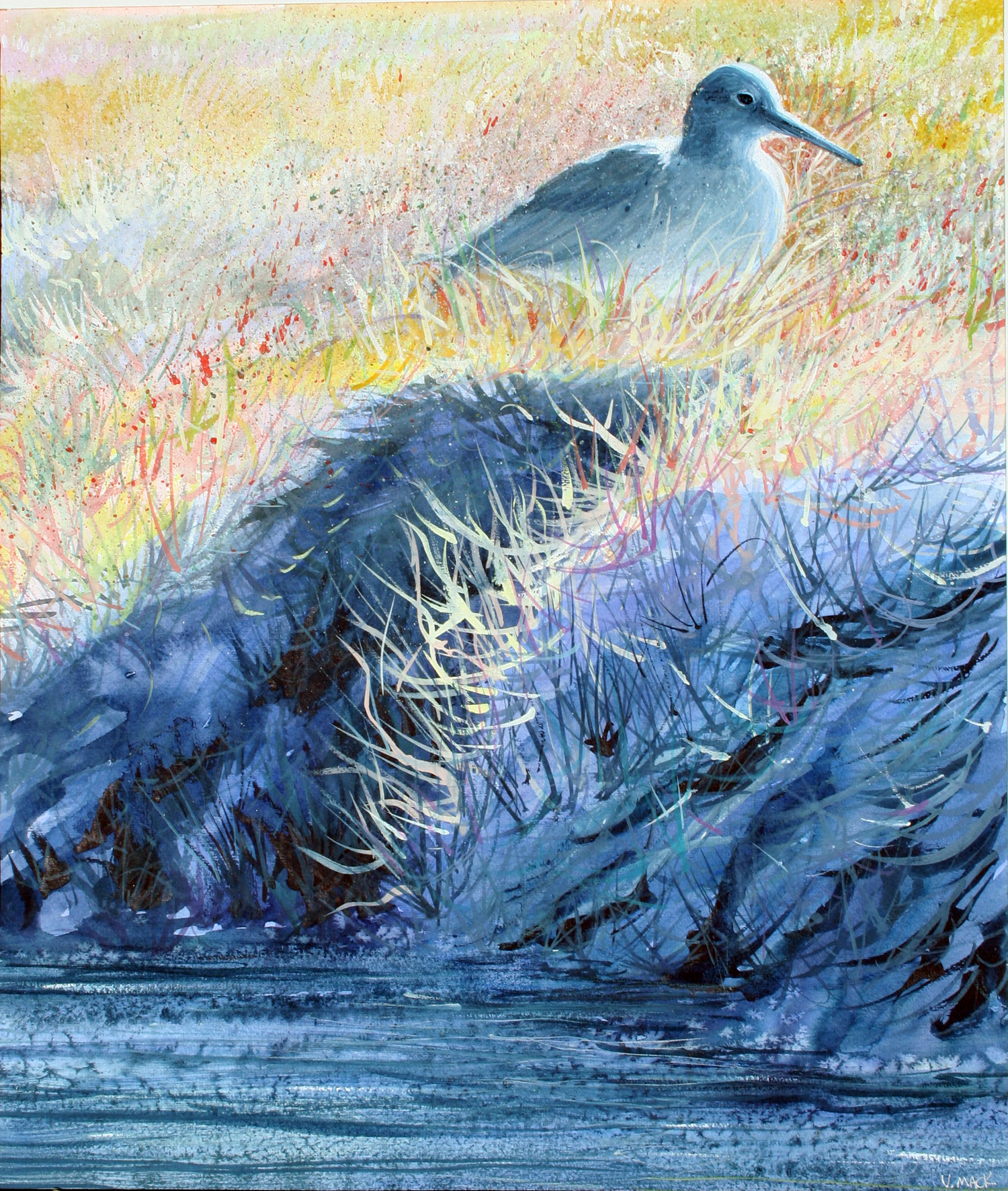 her artist-husband John Mack, painted the bay often after moving to the area in 2002. After his death in 2011, Mack continued the tradition, making journeys by kayak into the estuary channels to capture the bird life from the paddler's eye level—truly a bird's eye view.
Using bay water and her small travel watercolor kit, Mack makes 30-second "captures" of egrets, coots, and other bird life on the page as she glides quietly past her subjects. "I usually kayak solo, and often find myself mid-bay completely alone, no others boaters or paddlers visible," said Mack. "The sky becomes enormous, the bay serene. I sit and absorb it all." She uses the studies and reference photos to create finished paintings in the studio.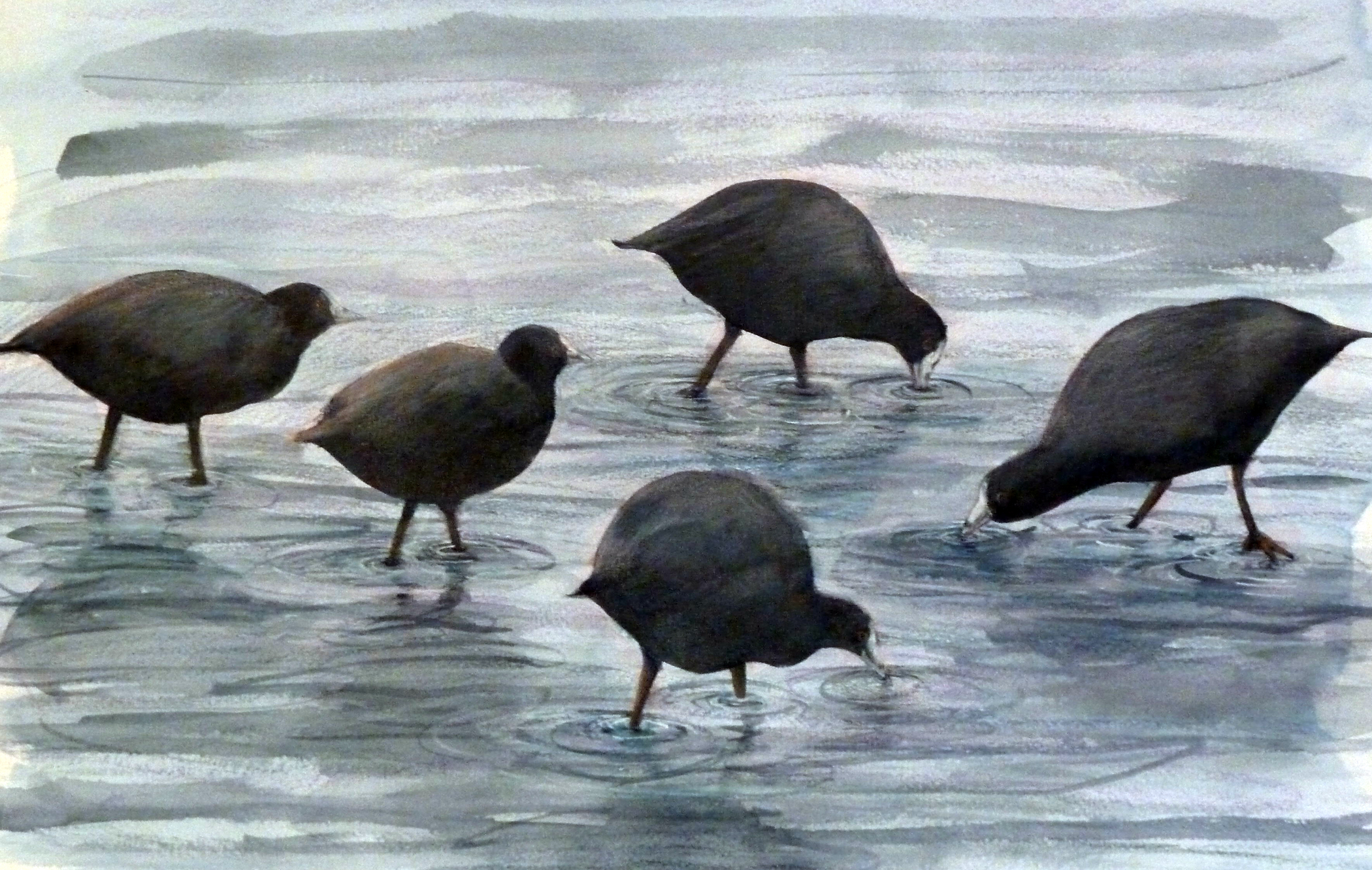 Mack not only loves kayaking and painting, she is passionate about teaching. The exhibit includes initial quick studies in various media, color photographs of the bay, and information about the artist's creative process so fine arts students and others understand this challenging style of work. "I love sharing techniques and processes with my students. I am enriched by their energy and passion, inspired to continually experiment with different ways of capturing the sensations of the experiences I have," said Mack.
"This is a serene show in a serene space," said art gallery director Marti Fast. "Virginia's ability to capture the energy of birds in motion is remarkable. Whether birders, biologists, nature lovers, or artists, viewers will sense the meditative quality both in her work and in the life of the estuary."
The Ann Foxworthy Gallery located in the Academic Resource Center, Bldg. L-South on the Santa Maria campus. Hours are: Monday-Thursday from 9 a.m. to 7:30p.m., and Friday from 9 a.m. to 3p.m. It is closed weekends and school holidays. Questions? Contact Public Affairs, (805) 922-6966 ext. 3280, Fine Arts ext. 3252, or Marti Fast, Gallery Director, ext. 3465.

-AHC-
Captions: (top to bottom)
"Merganser," Virginia Mack; Watercolor
"Early Light," Virginia Mack; Watercolor
"Coons," Virginia Mack; Watercolor