APOYO EN MATEMATICAS

Videos de instruccion
Videos de instruccion
Programas web y OERs
Programas web y OERs
Informacion del Centro de matematicas
CENTRO DE MATEMATICAS
Horario de Otoño/Primavera:
Lunes- Jueves: 9 a.m. to 8 p.m.
Viernes: 9 a.m. to 2 p.m.
Sábado: 11 a.m. to 3 p.m.
Verano:
Lunes -Jueves: 10 a.m. to 4 p.m.
Viernes: 10 a.m. to 2 p.m.
"The AIM Center is funded through a U.S. Department of Educations Hispanic-Serving Institutions Title V Grant."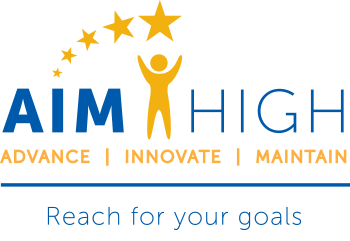 Success Story: Jesus Sanchez
ESL Spotlight
Maria Arroyo
ESL Student

"As a student, my academic journey seemed discouraging and at times impossible to achieve. With the help of the excellent instructors in the credit ESL program I have acquired proficiency in English allowing me to complete my general education. This is the key to my future success in nursing."